Payne & Tompkins Design-Renovations is a full-service design-build firm that can see your project from vision to fruition.
Our team is made up of the most innovative minds in the upscale custom renovation industry, and we've got the pedigree to back that up! We can do it all. Meet the custom remodeling team that is going to be handling your project!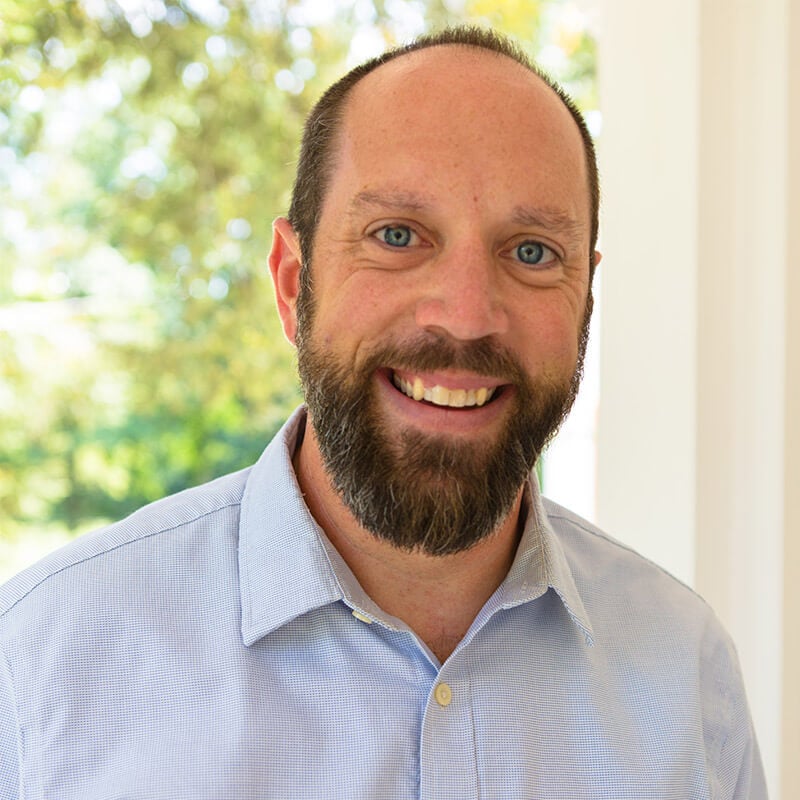 Bio - Dave Payne
BS in Mechanical Engineering from The Ohio State University
Dave, a Cleveland native, has been working in the residential construction industry continuously since his college graduation. Dave continues to educate himself in a variety of industry and business continuing education, and is most proud of a set of coursework he completed in 2016 through a collaboration between Entrepreneurs Organization and MIT's Sloan College of Business. Dave loves to work with clients and his outstanding team to assess our clients' homes and goals and to be part of the team that creates and executes the vision we collaborate to produce.
Dave met Dean Tompkins while the two studied Mechanical Engineering at OSU in the nineties. Dean & Dave quickly learned that they had unique and differing skill sets which teamed them well through the grueling coursework and studies necessary to complete their education at a high level of success. After graduating, Dave joined his father, Mike, uncle, David, and brothers, Mike & Eric, at Payne & Payne Builders. Dean joined the company soon thereafter. They've worked together, in residential construction, for years and have built and renovated hundreds of homes and renovations projects.
Close Up: Dave can't sit still and loves to be outside, whether its exercising, hiking, fishing or working on his property. Dave is blessed to have the greatest friend in the world in his wife, Sarah, and three wonderful daughters, whom Sarah and Dave drag all over the country with their strong affinity for travel. Dave is also committed to his involvement as Board Chair for the Make-A-Wish Organization and to be on the Board of Directors for the Notre Dame School system.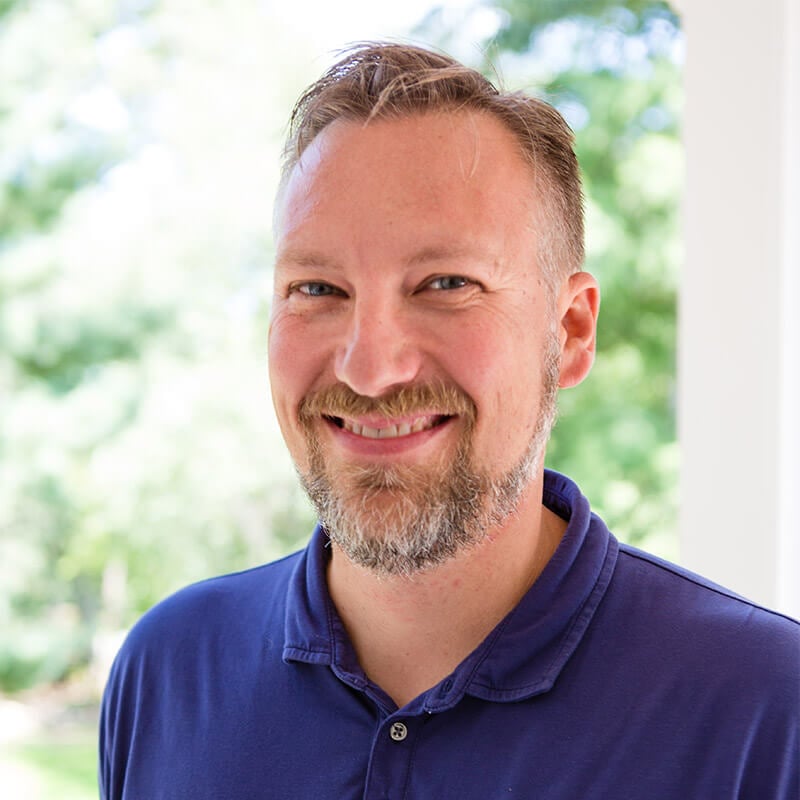 Bio - Dean Tompkins
• 2019 President of the Greater Cleveland Home Builder's Association
• Bachelor's of Science in Mechanical Engineering at The Ohio State University
• HBA of Greater Cleveland 2017 Builder of the Year
Dean grew up in rural Bucyrus, OH before attending college where he met Dave Payne with whom he developed a lifelong friendship. After college, Dean started his career as a quality and process engineer for 4 years until Dave called to recruit Dean into his family homebuilding business. That was in 2002 and Dean has been building and renovating homes ever since. Dean often refers to it as the second best decision he ever made (first being to marry his wife, Lara). Renovating became a passion as it combines his love of architecture and proportion with the desire to constantly improve things. Since moving to Cleveland, Dean couldn't even imagine any other city being home.
Dean is also very active within the industry. He was asked to join the HBA board of directors in 2015 and then was voted into the executive committee in 2017 of which he is currently president of.
Close Up: In his free time, Dean enjoys traveling to new places and spending time with his wife and three boys. He is an avid sports fan and can usually be found watching or playing football, basketball or baseball with the kids. When he isn't on the go, he can be found at home creating new recipes in the kitchen or enjoying the outdoors.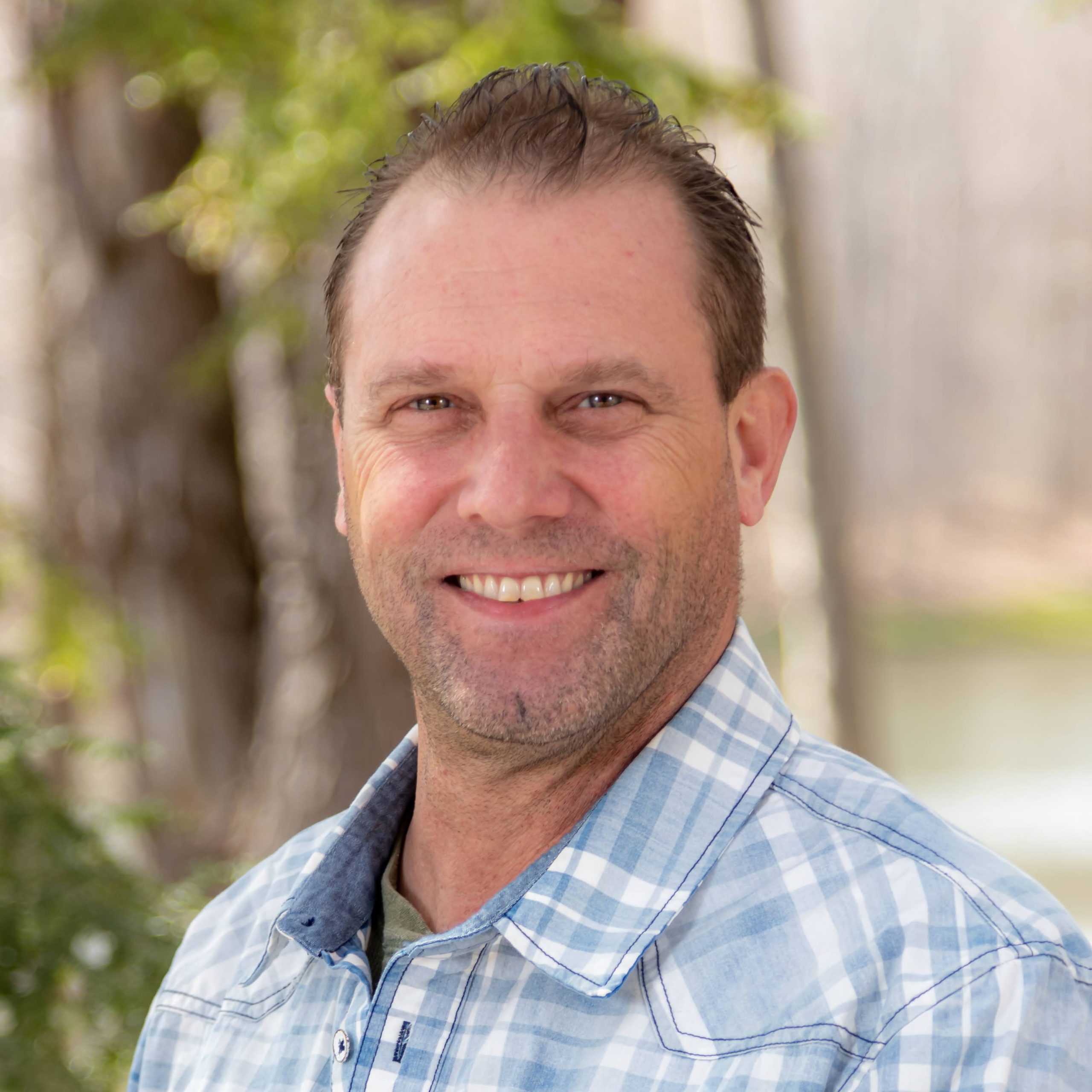 Brian Belfi
Service Technician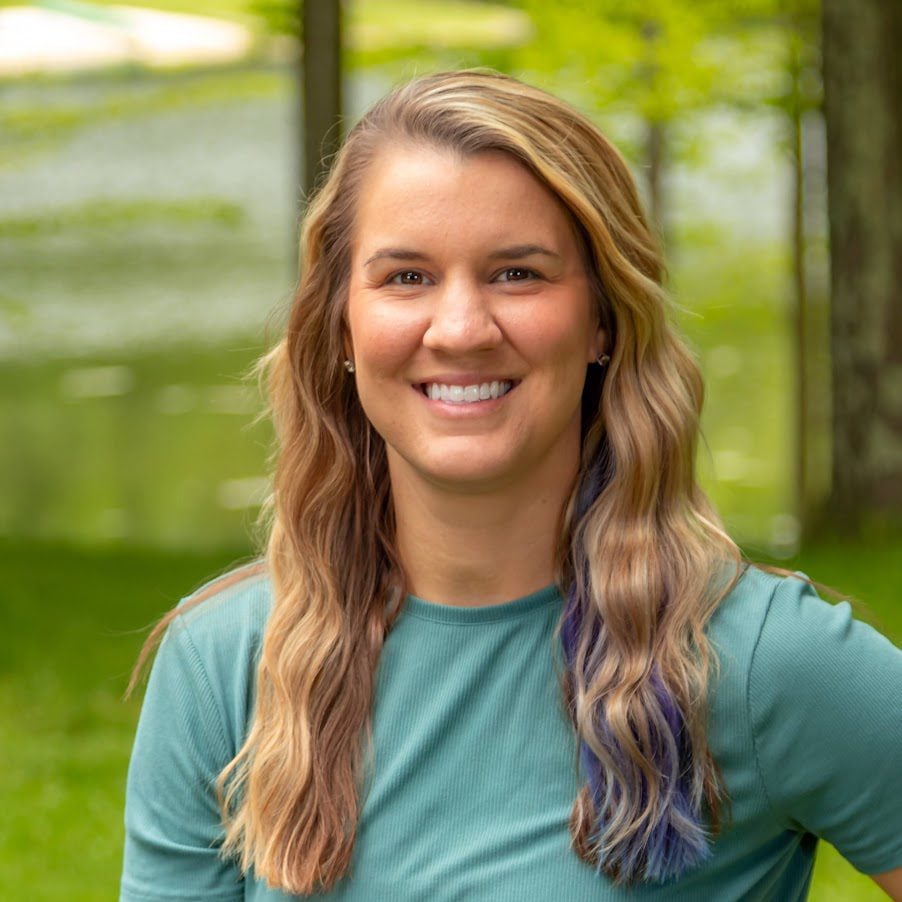 MEGHAN BERGSTEDT
Interior Designer
Bio - Megan Bergstedt
• BS in Fashion and Interiors Retail Merchandising and Design from Bluffton University
• Minor in Business Administration from Bluffton University
Meghan has 6 years of design experience including both residential and commercial. Her aesthetic design style would be best described as Transitional. She loves blending contemporary finishes, materials, and fabrics equating to a classic, timeless look for her clients. Her favorite part about being a designer is forming relationships with her clients and being able to connect with them on a personal level. She takes pride in her communication skills and wants them to feel involved throughout the entire design process. Meghan is also engaged in finding creative ways to help budget-conscious clients design their dream space. Meghan is currently working on getting accredited for the National Council for Interior Designers Qualification.
Close Up: Her first experience with residential design started in 2012 in Morehead City, NC for a small design firm. She worked as a full-time designer for four years before she and her husband Greg returned home to the Buckeye state. Meghan also played volleyball at Bluffton University and serves as the Junior Varsity coach for Lake Catholic High School in Mentor and a Coach at Eastside Volleyball Club. She, Greg, and her two dogs, Ginger and Newton, currently reside in Painesville.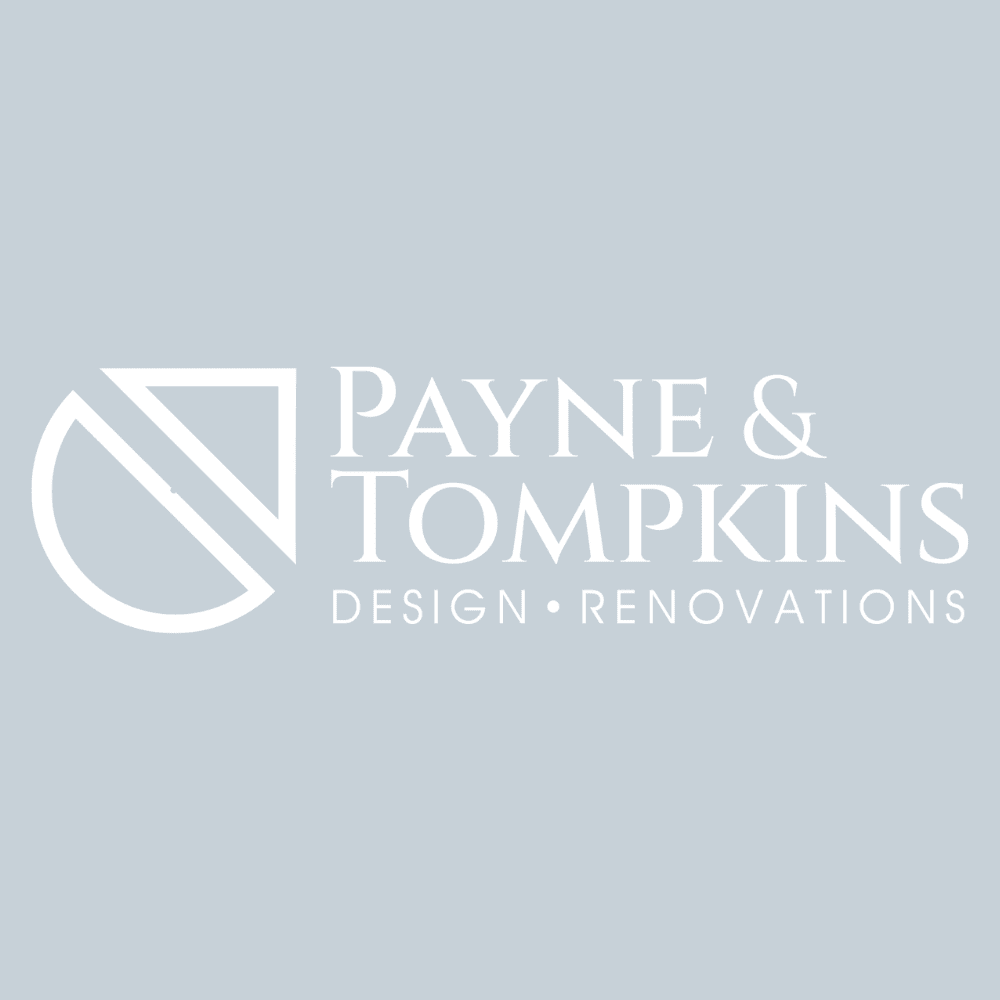 Nick Brezovec
Project Manager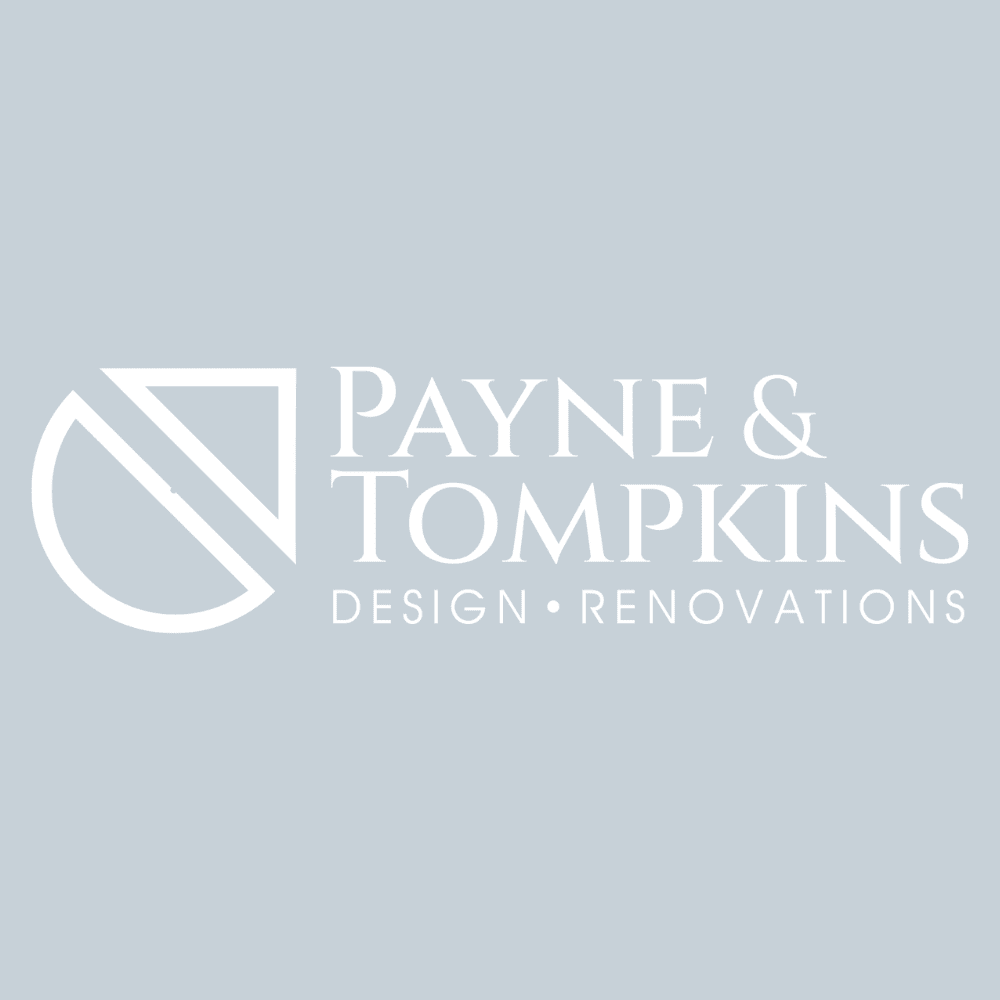 MARK BYLER
Director Of Production Resources
Bio - Mark Byler
Mark has been involved in construction since the age of 13 and he feels very blessed to be on such a great team. Mark's goal is to ensure that our trade base is one of the best anywhere in the renovation business and that our clients will have a wonderful experience as we renovate their home.
Close Up: Mark enjoys living life to fullest with his wife and two sons. Mark is the owner of over thirty horses and enjoys rehabbing horses with pulled tendons, broken bones, etc. He has manufactured equine treadmills for horses and loves inventing things in the equine world.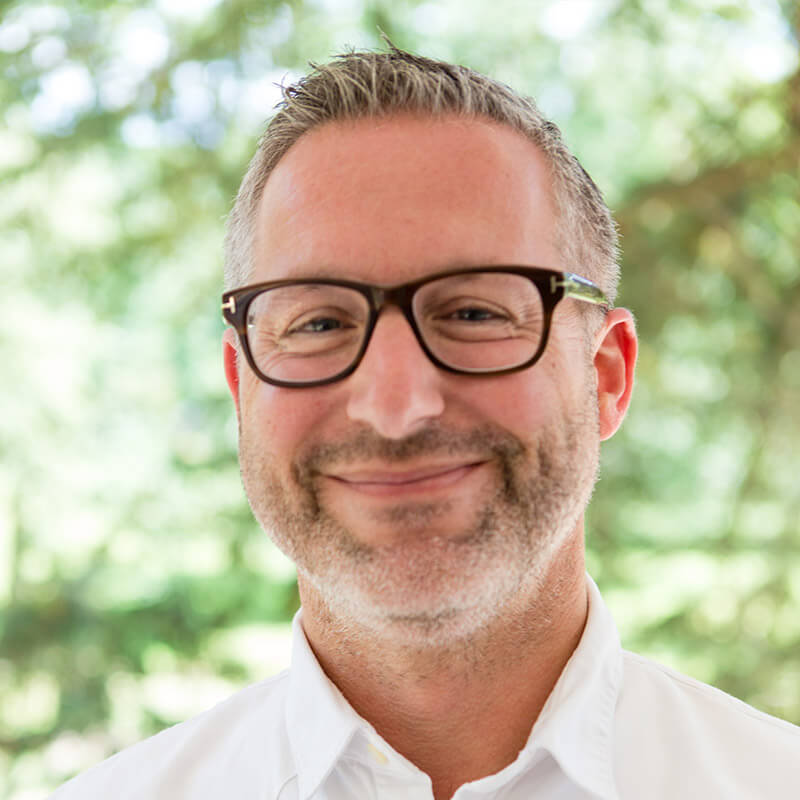 MIKE CAITO, AIA, LEED AP
Architect
Bio - Mike Caito
• BS in Architecture from the University of Cincinnati
• Member of the American Institute of Architects
• Chairman, University Heights Architectural Review Board
• Chairman, East Regional Design Review District and Opportunity Corridor, Cleveland
• Architectural Consultant, City of Painesville Downtown Historic Review District
Since graduating from the University of Cincinnati in 1994, Mike has established himself as one of the most prominent and respected architects in all of Northeast Ohio. Before coming to Payne & Tompkins Design Renovations, Mike was a partner at City Architecture where he worked on some of the most visible and complex new construction and remodeling projects both in residential and commercial construction. His strong ability to listen and connect with people, coupled with his incredible skill and creativity, provides our clients the best design and experience. His hand-sketched plans and elevations are truly works of art.
Close Up: He currently resides in University Heights and is a member of their Architectural Review Board. He enjoys art, being active in the community, and traveling. He is a Cleveland sports fan and finds himself spending a little too much free time at major sporting events throughout the year.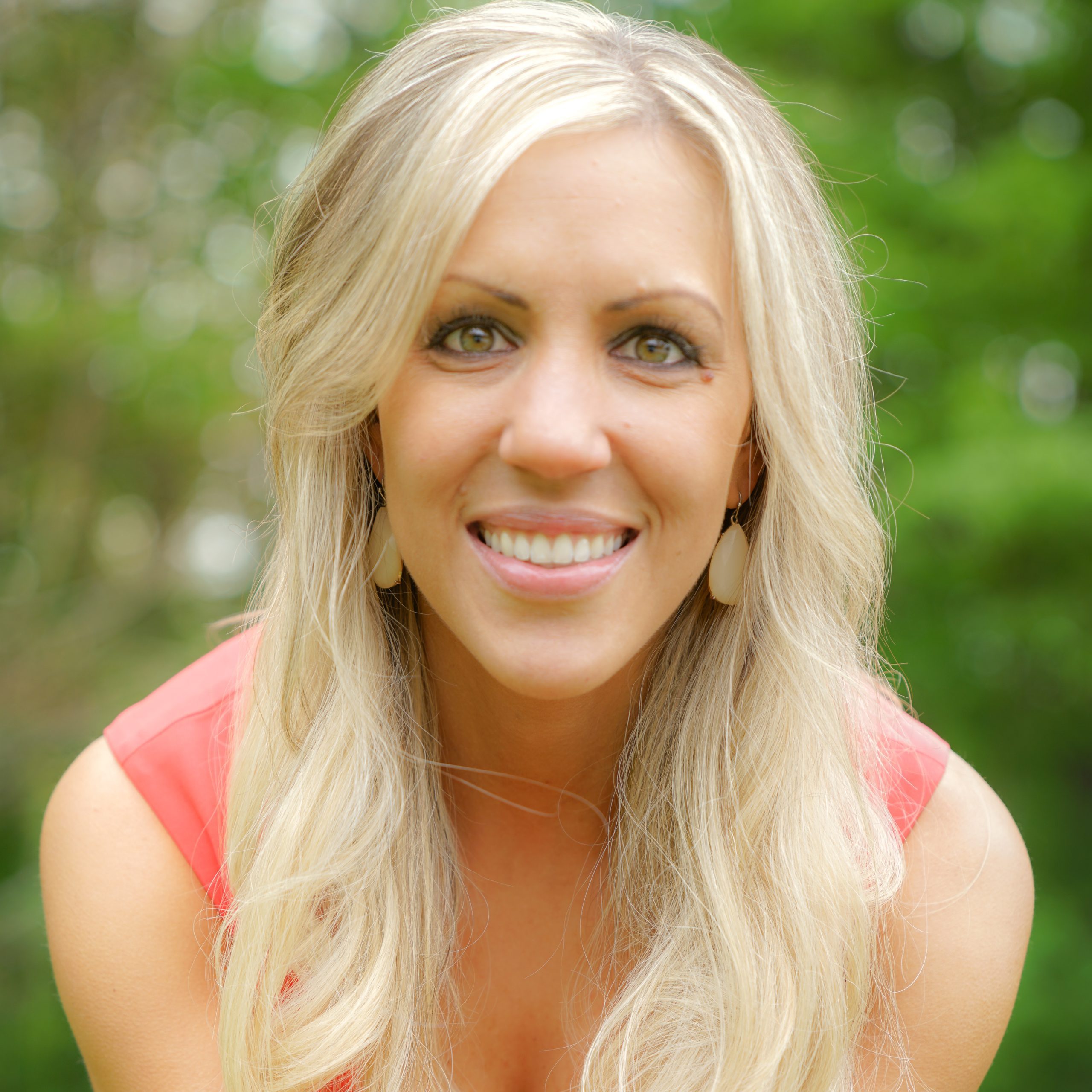 JILL CALO, NCIDQ
Lead Designer & Creative Director
Bio - Jill Calo
• NCIDQ certified, National Council for Interior Designers Qualification
• CKBD, Certified Kitchen and Bath Designer with the NKBA, National Kitchen and Bath Association
• BlueStar Kitchen of the Year 2017
• AS in Interior Design from Purdue University
• BA in Finance from Ohio University
Jill takes the time to get to know her clients and their design aesthetic by asking the right questions. She believes the space needs to be functional first for the client based on their needs and wants, at the same time creating a beautiful space. From the initial meeting, Jill will draw the floor plans, render it in a 3D program, and select all materials for the space. Jill is not afraid to mix styles and loves to think outside the box and create unexpected spaces that you don't see everyday.
Since joining Payne & Tompkins Design - Renovations in 2015, there has never been a day that she wasn't excited to go to work. Being able to translate her passion into creating beautiful, functional spaces and homes for her clients to spend their lives in is a process that is beyond rewarding for her and, sometimes, she has to pinch herself.
Close Up: Jill grew up in Chardon and now lives with her husband, Jim, and White Boxer, Jackson, in Willoughby, OH. They had their first child, a girl, in March 2018. When Jill is not designing, she enjoys weight lifting, hanging out with her two older sisters and parents who are still local, and talking to her identical twin sister, who lives in NC, three times a day. Jill also loves girls' nights with friends and neighbors.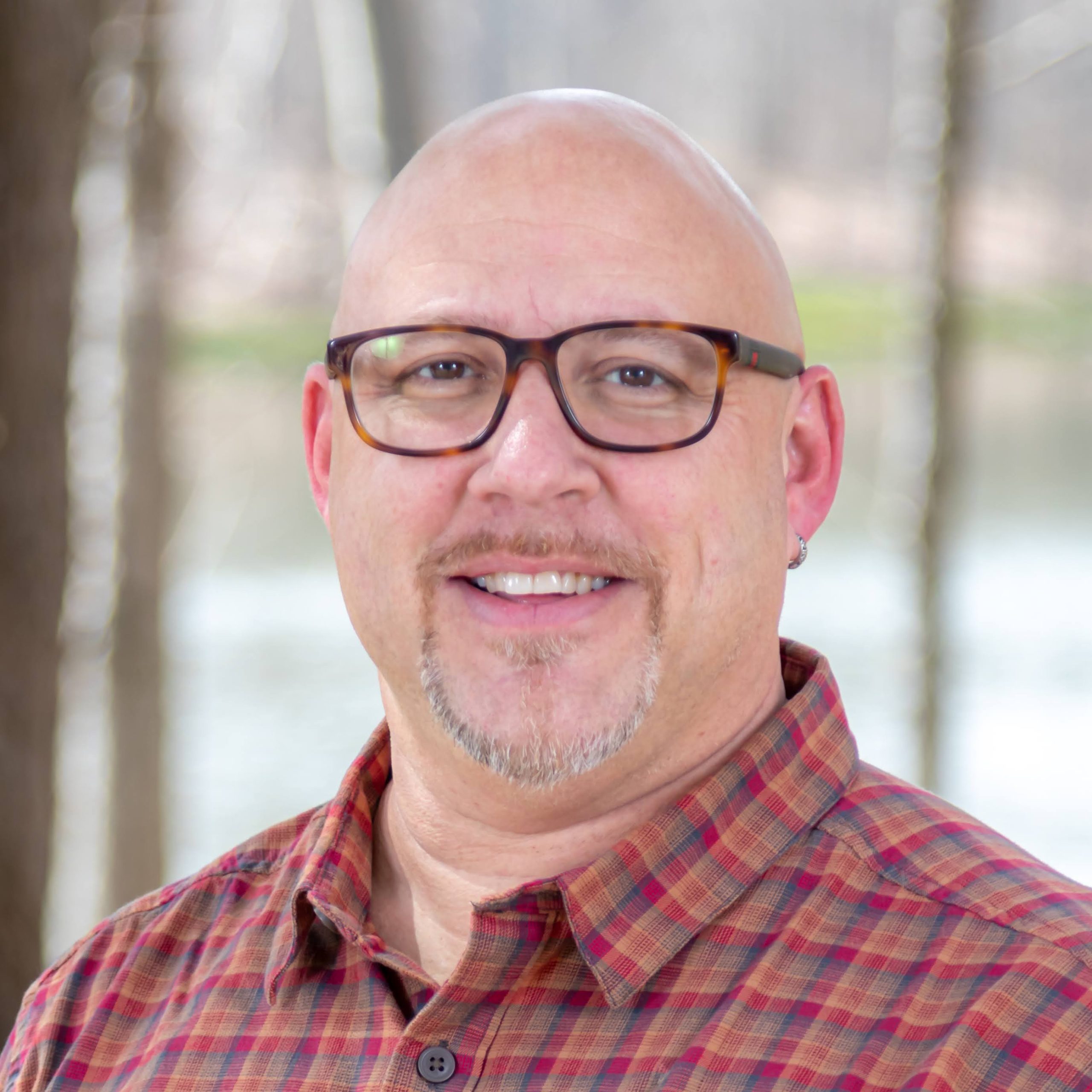 MICHAEL CERIMELE
Project Manager
Bio - Michael Cerimele
Bachelor's of Science in Industrial Design from the University of Cincinnati DAAP
Upon graduation from UC, Michael completed an apprenticeship with a 5th generation Danish furniture and cabinet master in Cincinnati. He then took his skills into the corporate world to a company focused on innovating hospital room furniture where he received multiple US and Global patents. Michael and his wife Daria, both from Youngstown, decided to move back to Northeast Ohio from Indianapolis after having their first child to be closer to family. While living in Chardon, Michael began engineering ultra high-end millwork for a company focused on custom mega-yachts, vacation mansions, and ultra-luxury penthouses and apartments. After several years, he decided to focus his creativity in a new direction, working at a small town nano brewery where he started as an Assistant Brewer and worked his way up to Head Brewer where he oversaw all brewing activities and a staff of brewers. At the brewery, he most enjoyed discovering new ingredients and developing new recipes to fulfill his love for creativity. That continued desire to create led Michael to his next position working for a small renovation company to build clients' dreams into reality. Having fallen in love with that experience, Michael joins the talented team of Payne & Tompkins Design Renovations looking forward each day to assisting his colleagues and positively affecting the tangible creation of each clients dream space.
Close up: Michael loves spending time with his family, especially his amazing wife Daria, their two wonderful kids, and three silly dogs. As a family, they love visiting places they can explore or playing and relaxing in the sun and surf. Michael also enjoys designing and building furniture and other small scale woodworking projects as well as hiking, kayaking, skiing, and playing around on the water. Michael is also a dedicated Cleveland sports enthusiast.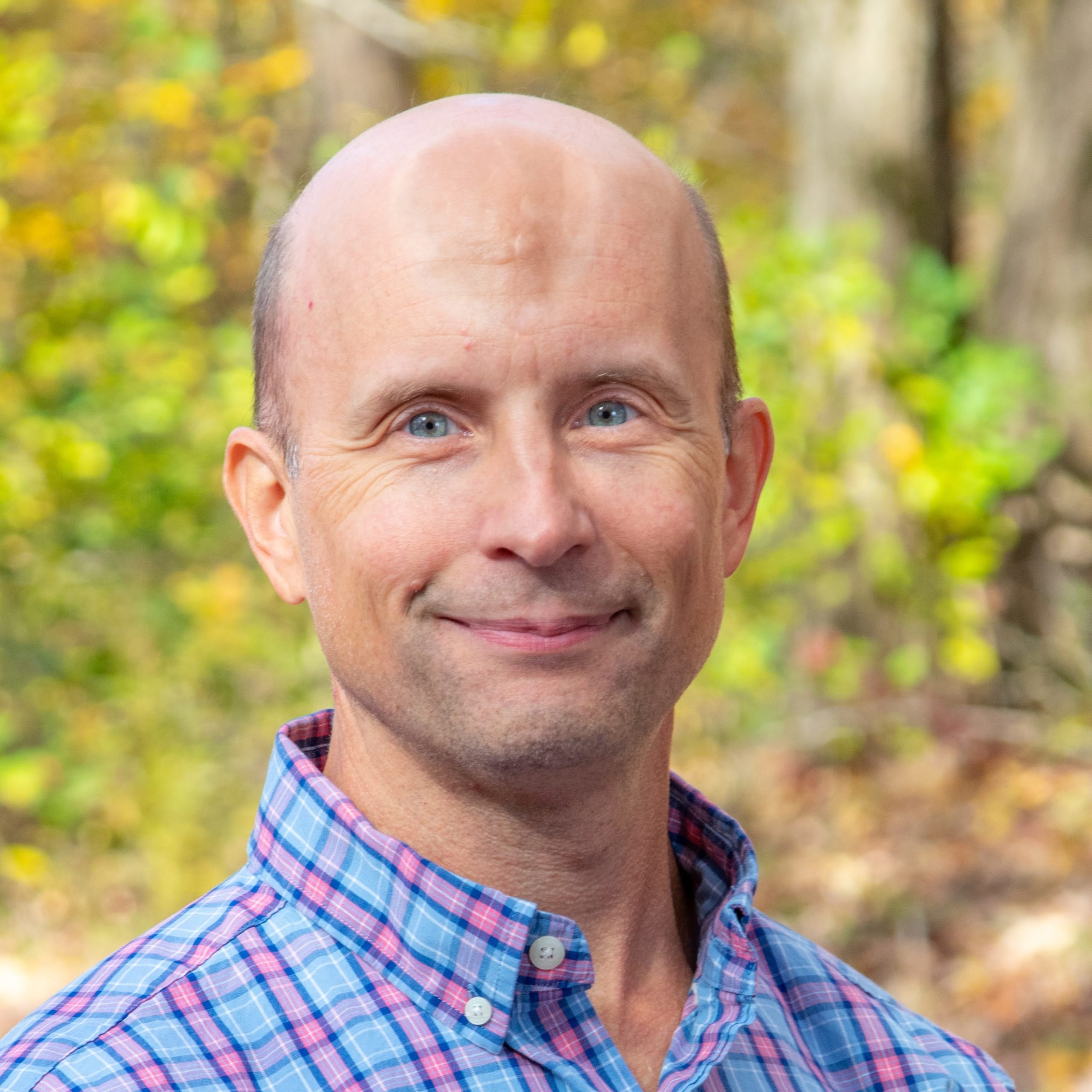 MARK COLLIS
Project Development Coordinator
Bio - Mark Collis
Mark Collis joined Payne & Tompkins Design - Renovations as a Project Development Coordinator in October of 2021. After graduating from Solon High School, he studied Environmental Science at Cleveland State University and through Tri-C's Corporate College, is an Autodesk Certified Professional in AutoCAD for Design and Drafting. He worked at a technical manufacturing firm in Bedford, OH as a CAD Designer and ISO Coordinator for 31 years and upon the sites closure, he decided to pursue his passion for woodworking and challenge himself with a new career path in the renovation industry. His goal is to learn the ins and outs of the renovation business and is very excited to be a part of the Payne & Payne team.
Close Up: In his free time Mark enjoys traveling, boating and spending time with his wife Jennifer and daughter Summer. He also runs a girls fastpitch softball organization in Aurora where he currently coaches a 14U team as his way of giving back to the community. As a huge sports fan, Mark enjoys cheering on the local sports teams in Cleveland.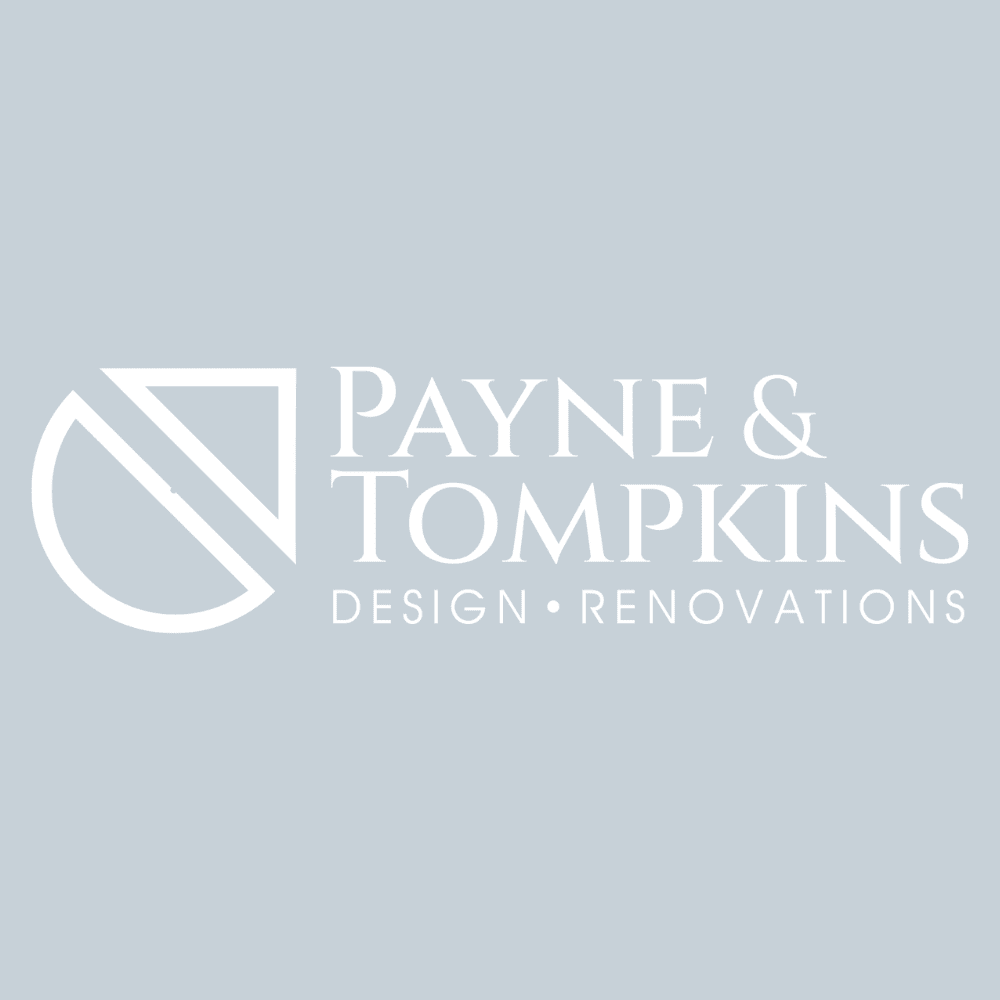 COLE CREA
Project Development Coordinator
Bio - Cole Crea
Cole joined Payne and Tompkins in November of 2022. He grew up in Newbury, Ohio and graduated from Berkshire High School in 2018. After high school he attended Kent State University where he majored in business and minored in communications. Previously Cole had worked in finance. He has always had an interest in residential construction and is excited to grow within a company where he can learn more every day.
In his free time, he enjoys outdoor activities, golfing, playing with his dog, watching sports, and
spending time with family and friends.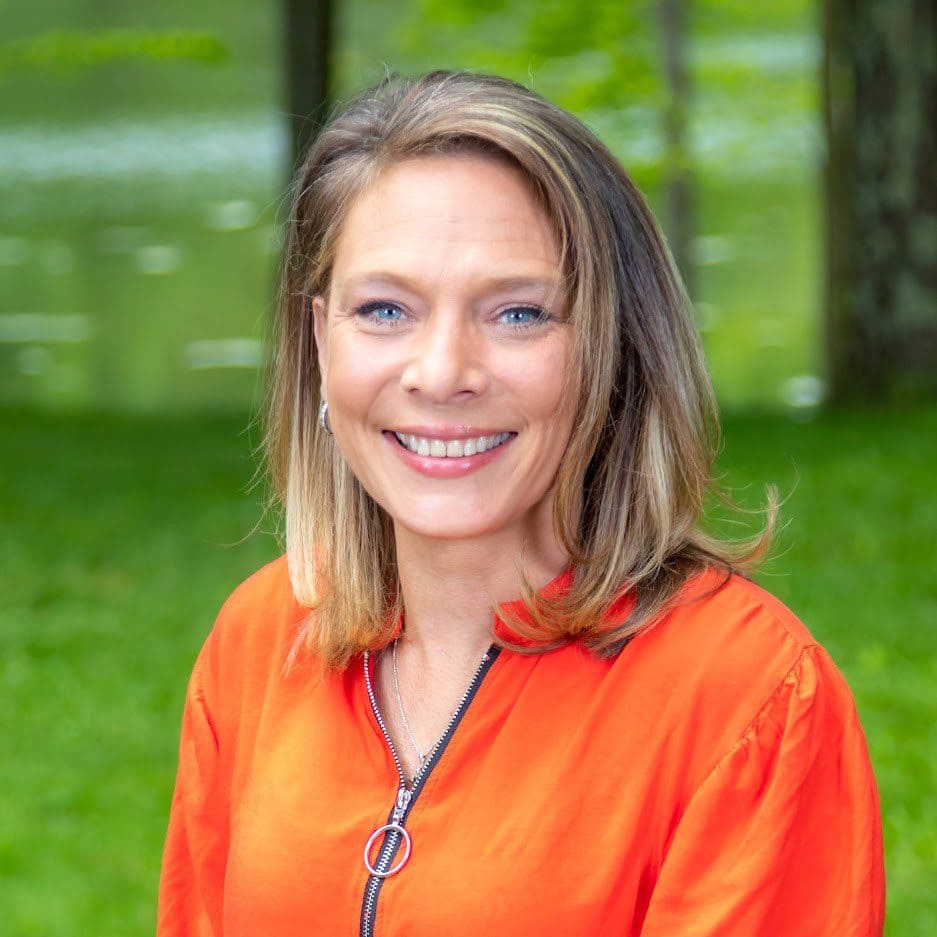 Christy Duffus
Director of Administration & Finance and Division Manager
Bio - Christy Duffus
• AS Graphic Design from Westmoreland County Community College
• Certificate in Business Management and Accounting
Christy grew up in the small town of Irwin, Pennsylvania where she attended College for Graphic Design and Business Management. After graduation, Christy established her own graphic design business focusing on album design and marketing material. Christy used her creativity and graphic design background to produce marketing material and custom photo albums for clients.
In 2011, Christy relocated to Ohio with her husband who accepted a job transfer within his company. Since arriving in Ohio, Christy has held Office Management and Accountant positions. Christy has also served as president of Vikings Gymnastics, a non-profit organization for 6 years. Christy joined Payne & Tompkins Design Renovations in 2018 to further pursue her business career.
Close Up: Outside of work, Christy enjoys being outdoors with her husband and daughter. In her free time, Christy can be found canoeing the Allegheny River, snowboarding, or following other outdoor pursuits.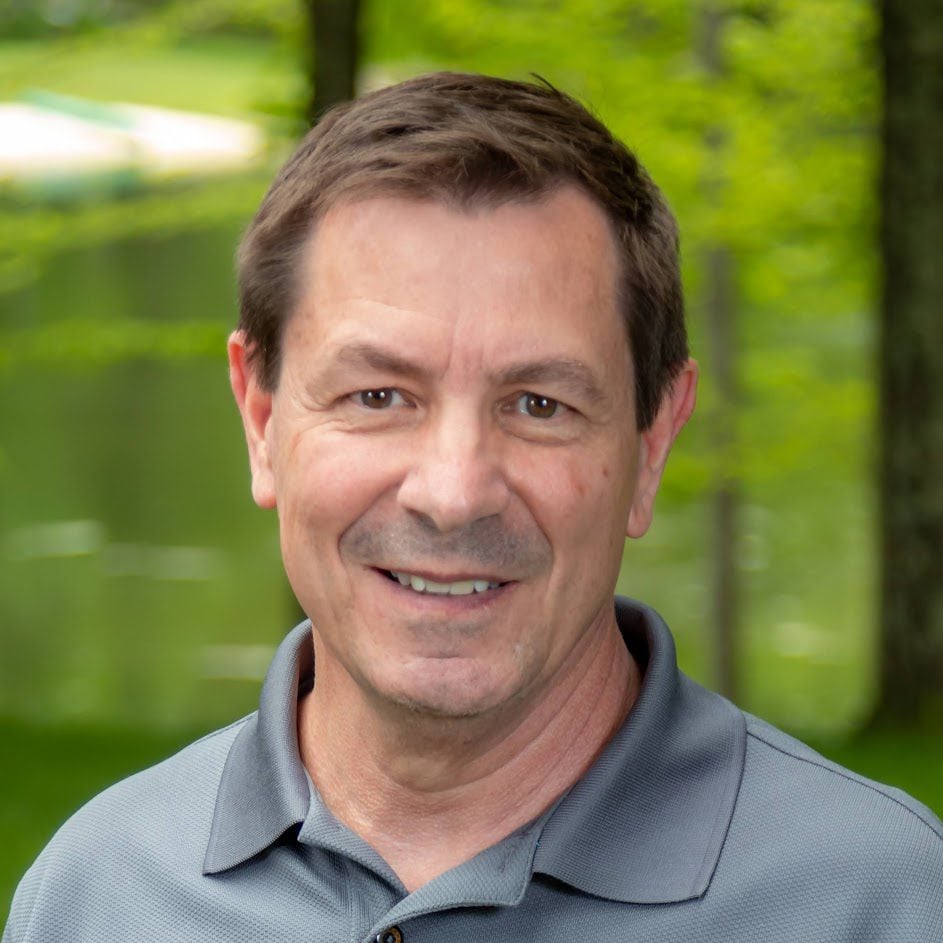 John Grill
Senior Project Manager
Bio - John Grill
John was born in Euclid, OH and raised in Maple Heights. Upon graduating from Ohio University, John pursued a career in accounting. After eventually working as Controller for a construction company, John pursued his own passion for construction by starting and operating his own award-winning custom home building company for 20 years. After another stint in accounting, John realized how much he missed working in construction and managing projects. John's passion for residential construction and attention to detail has led John to Payne & Tompkins as a Senior Project Manager.
In his free time John enjoys spending time with his family, playing ice hockey, golfing, and listening to music.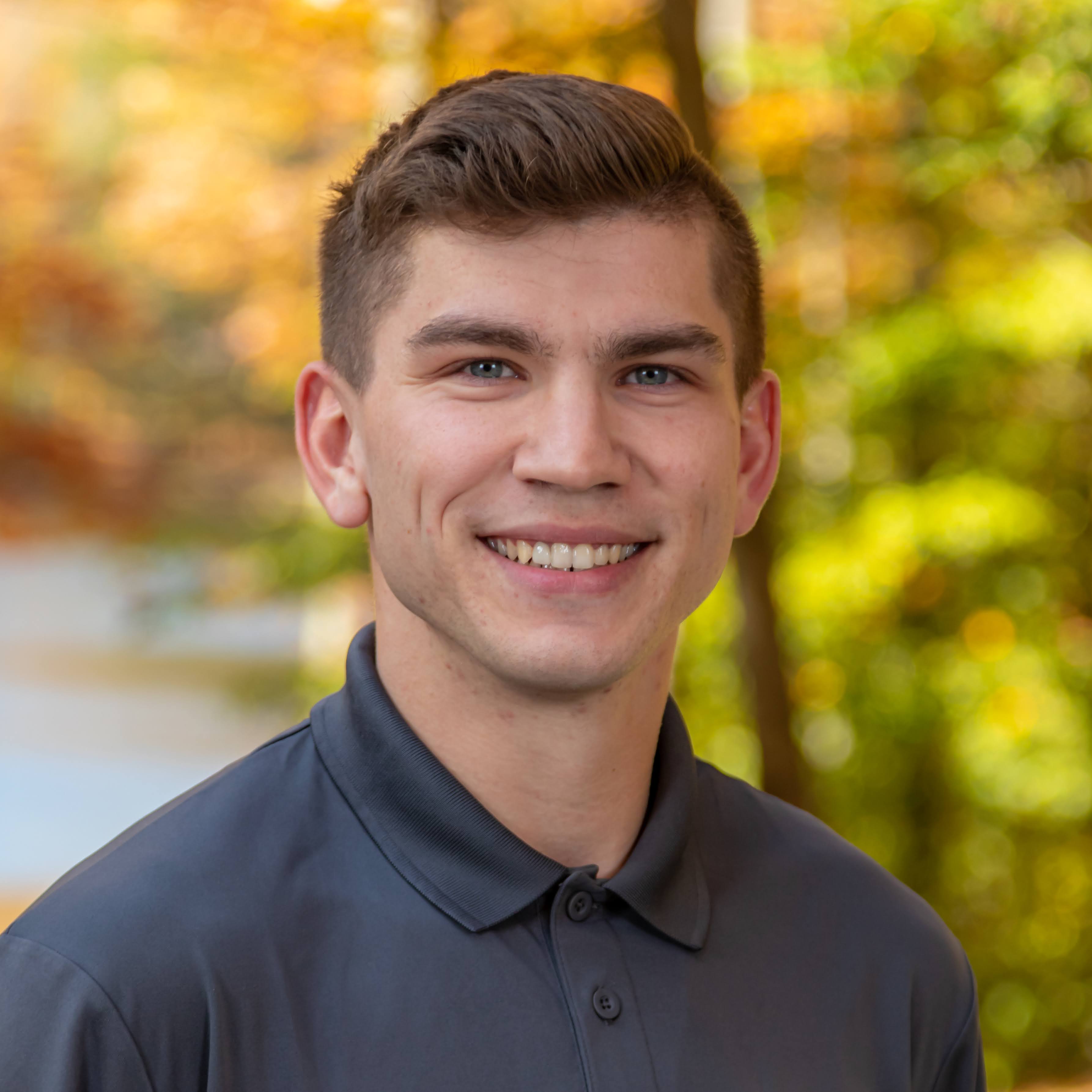 Danny Fields III
Project Manager
Bio - Danny Fields III
Danny grew up in Ravenna, Ohio and graduated from Ravenna Highschool/Maplewood Career Center in 2015. Danny's Grandfather was a carpenter, and is what kick started his joy of working with his hands. After graduating in 2015, he hopped around trying to figure out what he wanted to do with his life. Eventually, he opened his own small residential remodeling company.
Danny has a wife, Katie, a four-year-old daughter, Kennedy, and a cat, Biscuit. Wanting to spend more time with his family, Danny decided to join the Payne and Tompkins team. Danny enjoys spending his spare time with his friends and family, doing projects around his house, and going to the gym. Danny also currently serves in the United States Army Reserve as a Sergeant and plans to retire from the reserve.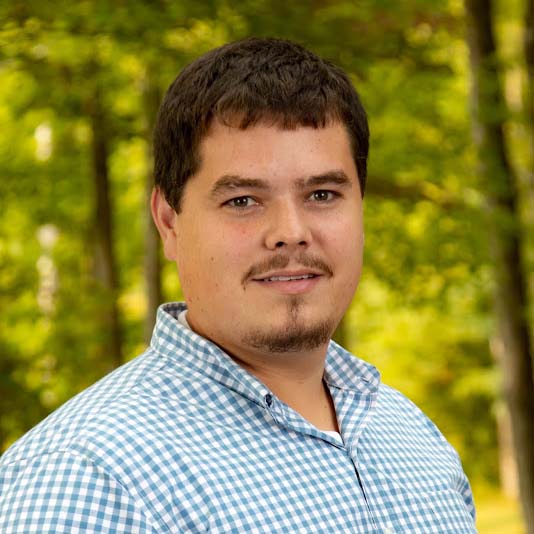 JEFF HEAD
Senior Project Manager
Bio - Jeff Head
BS in Civil Engineering from The University of Cincinnati
Jeff started with Payne & Tompkins in September 2020 as a Project Manager after spending his first four years out of college working as an engineer in the energy industry. He grew up in Perry, Ohio and attended Perry High School, afterwards obtaining his civil engineering degree from the University of Cincinnati. Jeff performed several diverse internships while at college, which gained him valuable work experience and also enabled him to learn the German language and work abroad in Germany for 8 months.
Growing up, Jeff spent most of his time outside school working alongside his father for their family residential plumbing company plumbing new construction homes. This is what sparked his interest in residential construction, and ever since he was young that has been Jeff's absolute passion. Since high school, Jeff has completed five home builds and renovations personally, but it wasn't until he joined Payne & Tompkins that he decided to work in the construction field full-time. Outside of work, Jeff enjoys spending time outdoors with his wife Ragan, traveling, working on construction projects with friends and family, and looking for opportunities to one day start flying again with his private pilot's license. He is very excited to be a part of the Payne & Tompkins team and looks forward to seeing how far the company can grow with the great team we have in place.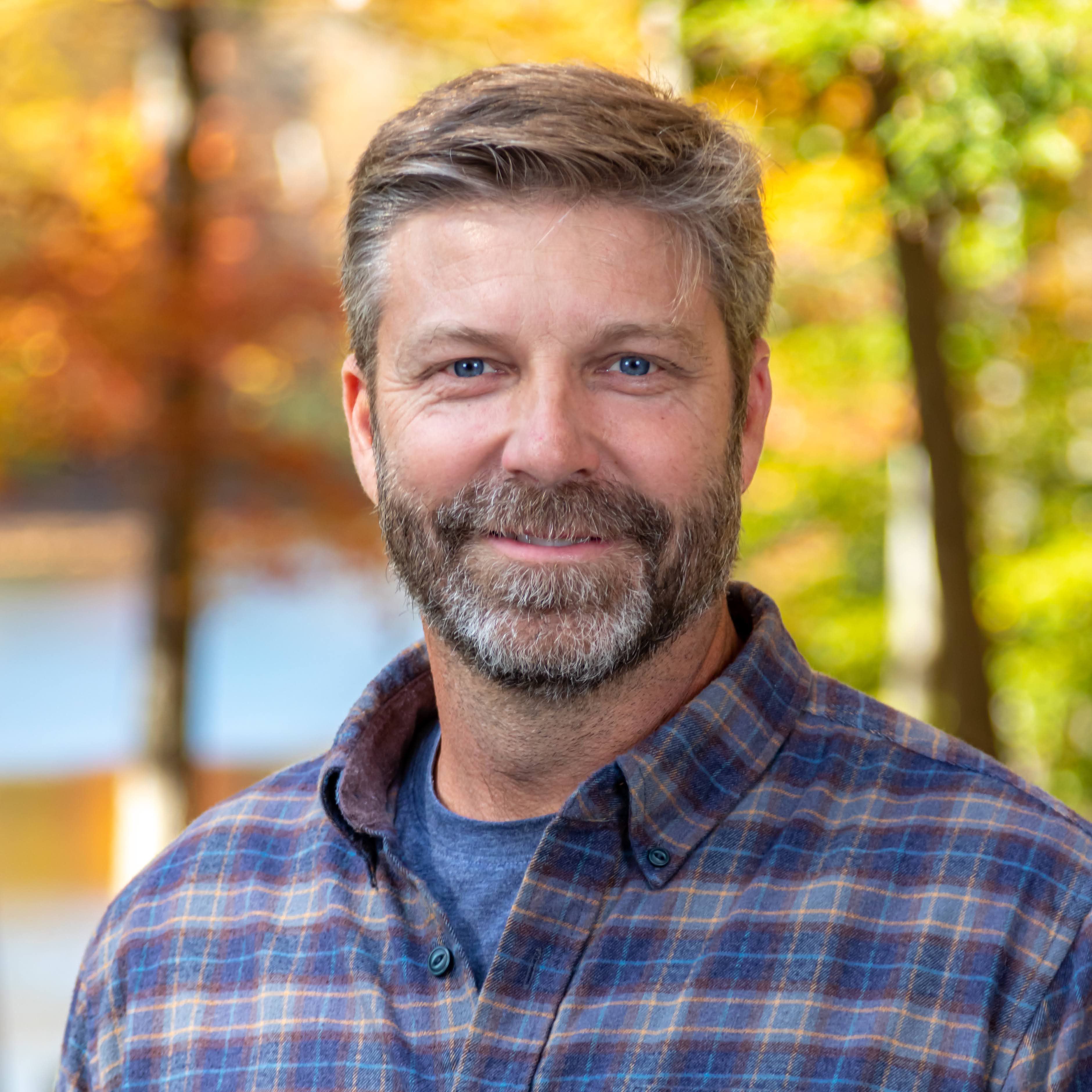 David Heintz
Service Technician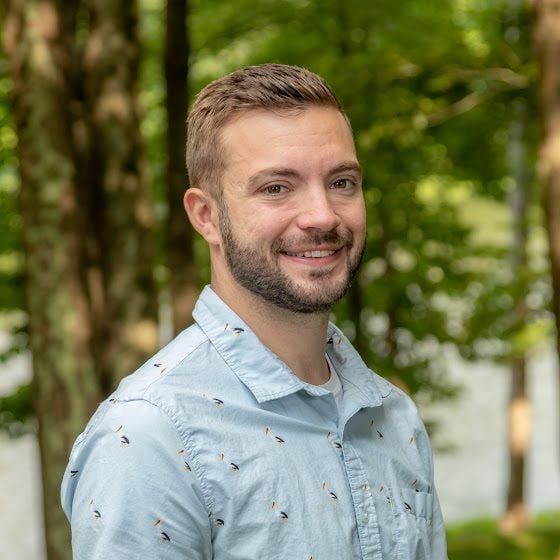 DAVE KINTOP
Project Developer
Bio - Dave Kintop
Dave Kintop joined Payne & Tompkins Design - Renovations and Design as a Project Development Coordinator in May of 2020. After graduating from Perry High School, he studied real estate finance at Cleveland State and spent time renovating and flipping houses with his father. An avid Cleveland sports fan, he particularly loves the Browns, and plays fantasy football as well as closely following the team.
Dave comes from a large family and has more than a dozen cousins, meaning holidays at home are big and festive, with plenty of food and fun. Working at Payne and Payne is a dream come true for him.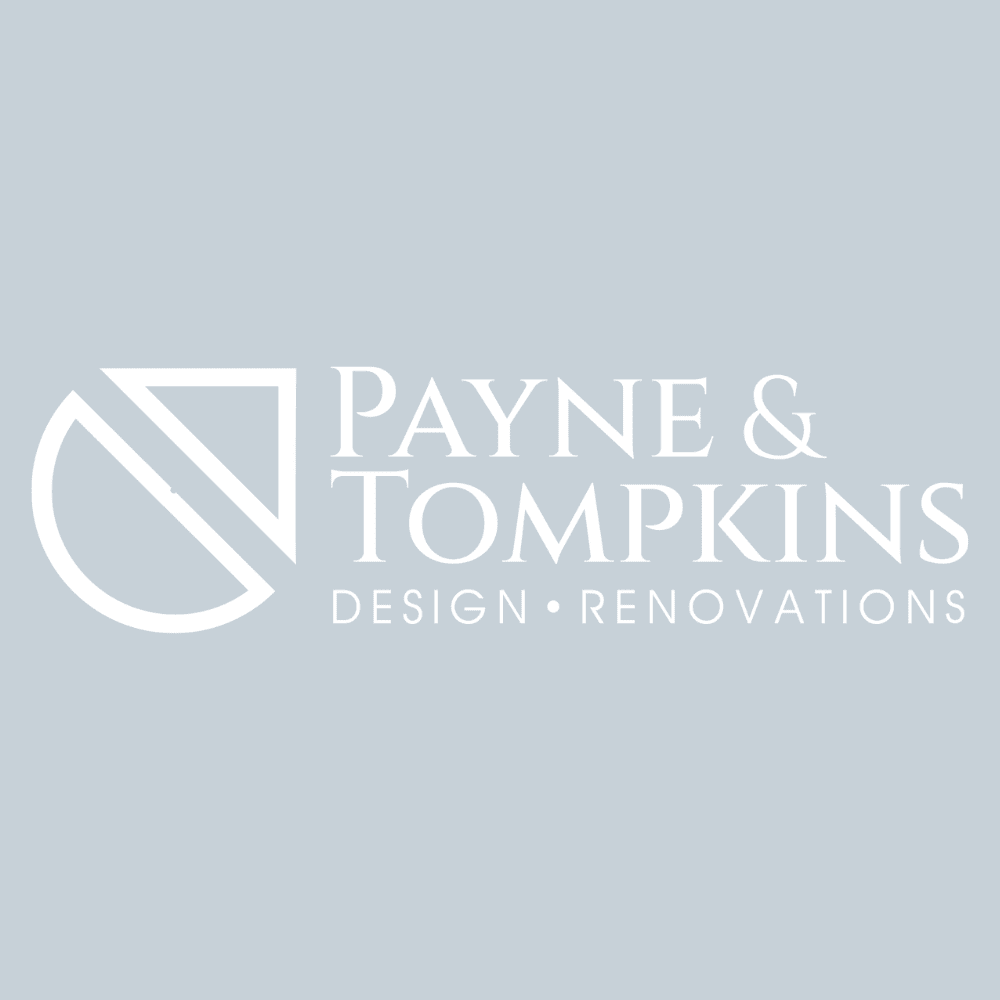 BENJAMIN KNIGHT
Project Developer
Bio - Benjamin Knight
• Bachelor of Science in Construction Management
• Bachelor of Music in Piano Performance
Benjamin is an Ohio native who grew up in the historic district of Madison, OH. He spent his youth working with his parents renovating their 220-year-old century home. Benjamin joined the United States Army at the age of eighteen, where he spent six years serving in the 338th Army Band. Benjamin's first career was in music; he won numerous awards and was selected to perform in over two dozen masterclasses with internationally acclaimed artists.
Once Benjamin met his future wife, his life goals shifted to providing stability and to spending time with Kimberly. It was this life change that led Benjamin to launch his own small renovations business and return to university, earning a degree in construction management. After earning his second degree, Benjamin decided to close his own business and join the team at Payne & Tompkins. Benjamin is a meticulous and driven individual that loves providing quality results to the client.
Close Up: Benjamin spends his weekends outdoors with his wife, Kimberly, and providing music for a local church congregation. Benjamin is also an avid furniture builder and reader.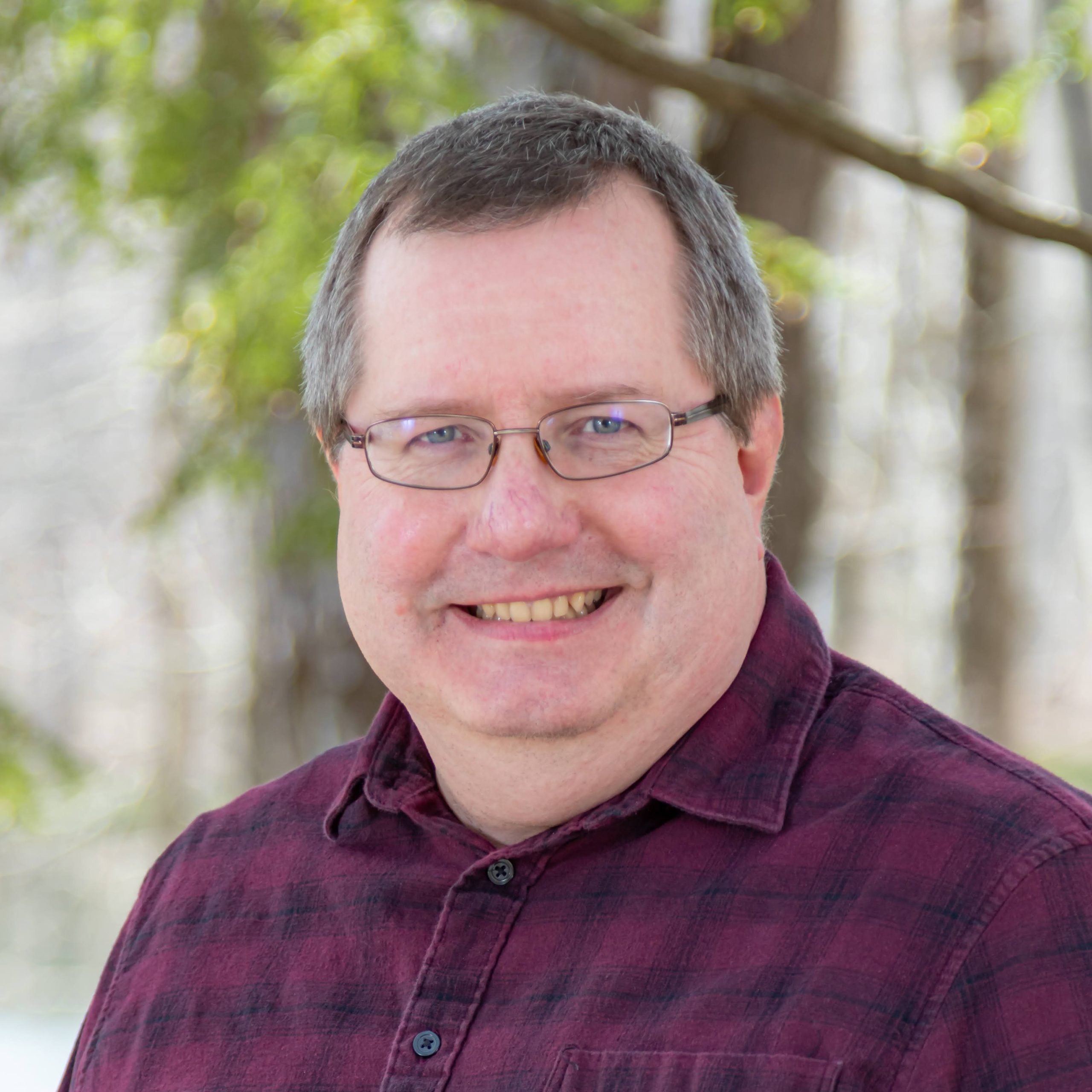 Bio - Tom Korth
Tom was raised in Madison, Ohio and graduated from Madison High School. He married his high school sweetheart, Melissa. They have one son, Joshua. Prior to working at Payne & Tompkins Design - Renovations, Tom worked at a hotel, starting out cashiering in the dining room, Night Audit at the front desk, then to accounting in various positions, eventually becoming controller.
Tom enjoys working at Payne & Tompkins as the bookkeeper, using the various skills he has learned over the years, but with a new twist in a new field. It's exciting working with a lively group of professionals that are dedicated to doing a great job and have fun in the process.
Close Up: Tom's family are all involved in music, each playing saxophone in the local community band, Madison Jazz Project. They also enjoy being part of a horn line that plays, when space allows, with a local rock band. Tom and Melissa are active in their church and are also part of the church Handbell Choir.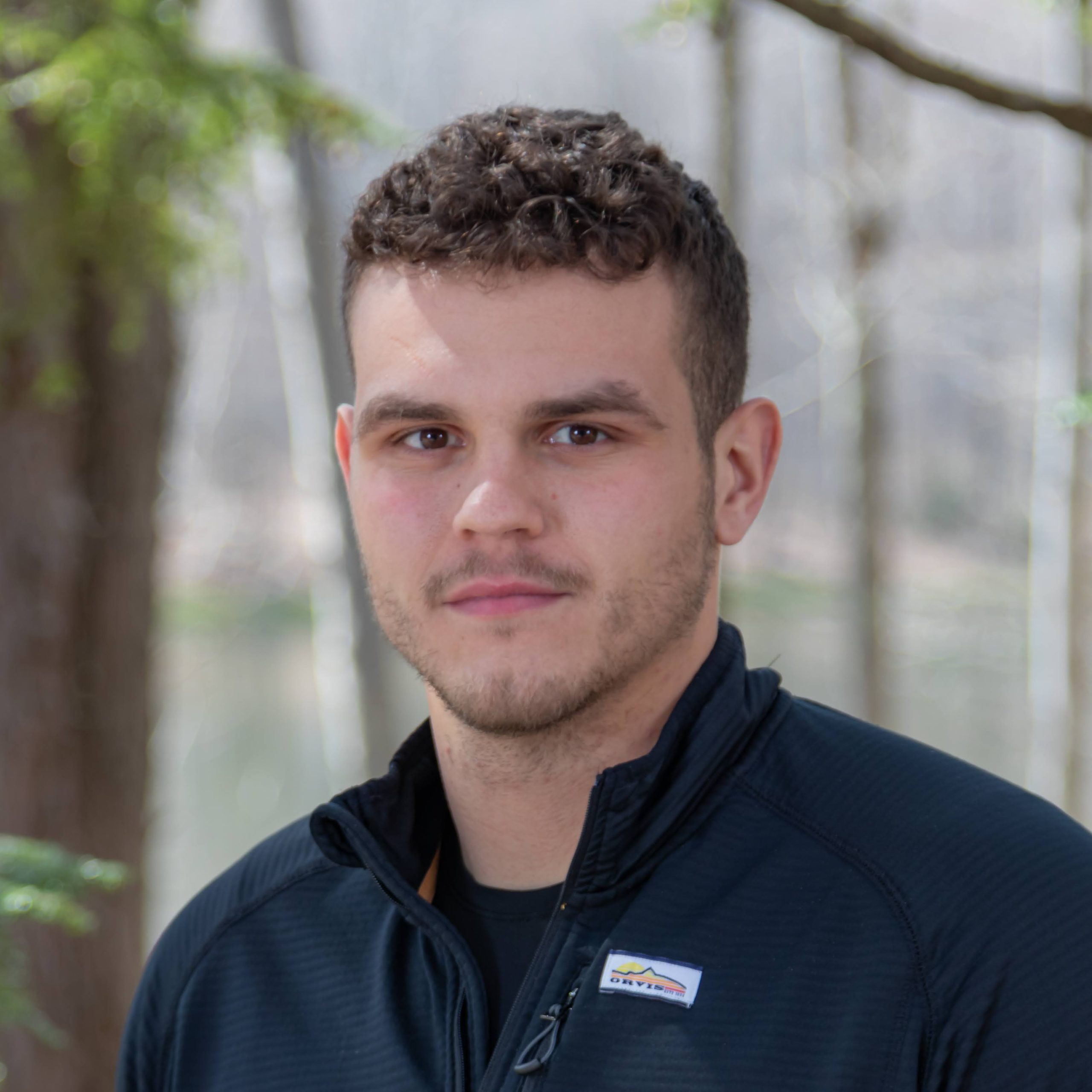 KYLE KREBS
Project Manager
Bio - Kyle Krebs
Kyle grew up in Chesterland, Ohio and graduated from West Geauga High School in 2016. He has been in the construction business ever since he could remember, tagging along with his dads painting company. Kyle is one of six, with four older sisters and one younger brother. He was proud to once be a part of a team that prepared a meal for the Madam President of Croatia. When he is not working, Kyle has a strong ambition for working out. He enjoys spending time with friends and family, and he loves anything and everything Cleveland sports.
MORGAN LEPORE
Senior Interior Designer
Bio - Morgan Lepore
BS in Interior Design, Kent State University
Morgan has always had a passion for architecture and design. Her grandmother and great grandmother have both inspired her. They were remarkable designers, and she feels honored to be able to follow in their footsteps. Morgan loves walking into a space and having a vision of the potential it could be. She believes there is quality in every detail. Morgan also believes if you are passionate about something and implement your ideas and values on a high level, your energy will be contagious. Design is personal; being able to listen to clients describe their vison and make their dreams become a reality is the most rewarding part of her job.
Close Up: Morgan is originally from New Castle, PA and moved to Cleveland in 2016 with her younger sister and two dogs. She comes from a large Italian family that values time and tradition. She loves spending time with her grandparents, allowing her to learn and experience traditional values. A Sunday cooking in the kitchen with family brings everyone closer together. Morgan also loves to travel as much as possible to experience different cultures and lifestyles. While she was in college, she had the opportunity to live overseas in Florence, Italy. This opened many doors, allowing her to travel to many different countries and see first-hand historical architecture.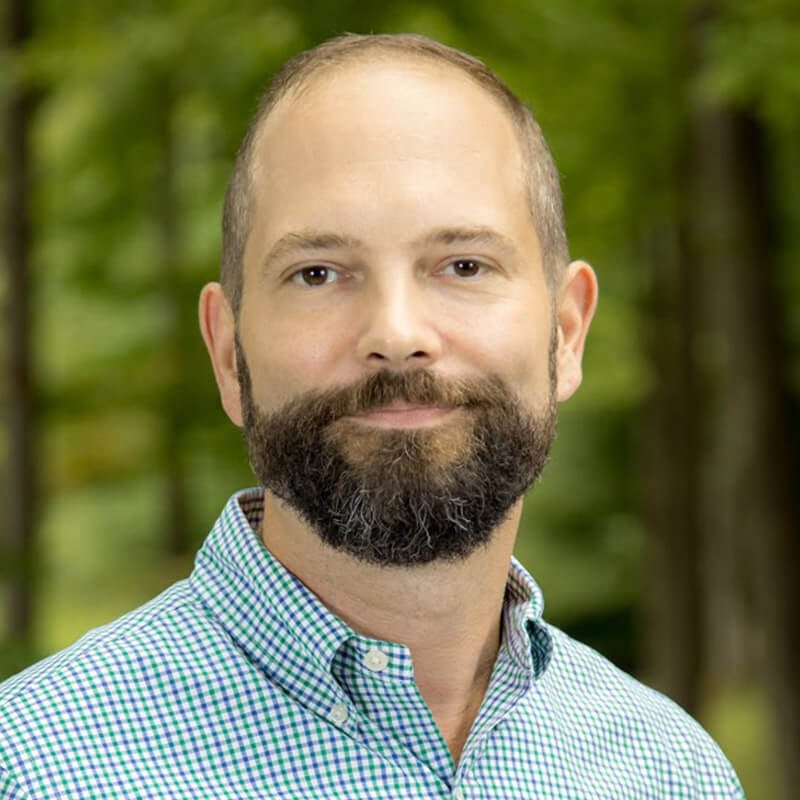 Blaine McKelvey
Director of Business Development & Marketing
Bio - Blaine McKelvey
Bachelor's of Science in Business Management
Blaine was born and raised in the greater Chagrin Falls area and graduated from Kent State University. In high school and college, he worked in various capacities as a general laborer, installing hardwood floors and remodeling real estate offices. The exposure to real estate stuck and he earned his real estate license during college. After graduation, he worked for a local real estate company called Smythe Cramer. After working as a real estate agent, commissions department supervisor and branch manager, Blaine needed a change of scenery. Fascinated by how things work, he pursued a career in manufacturing where he spent the next 14 years managing different aspects of several manufacturing companies. With real estate and construction still in his blood, Blaine decided to seek a career in construction and renovation and is now affiliated with Payne & Tompkins Design - Renovations, where he is happy to call home performing business development and marketing activities.
Close Up: Outside of work, Blaine enjoys feeding birds, gardening, and cooking meals for family and friends. While the results are limited, he also enjoys exercising and time spent outside.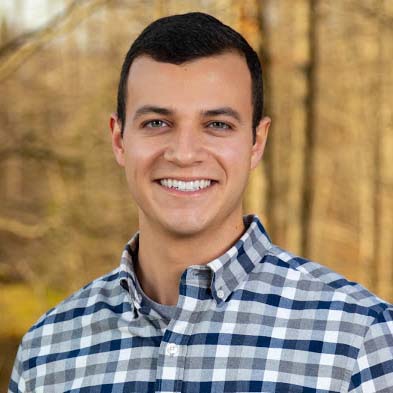 LOUIS MEZZOPERA
Senior Project Manager
Bio - Louis Mezzopera
• BS in Construction Systems Management from The Ohio State University
• 30 Hour OSHA Safety
• LEED Green Associate
Lou was born and raised in Chardon where he began working in the construction industry throughout high school. Upon his graduation from Notre Dame-Cathedral Latin, Lou studied at The Ohio State University where he graduated with a Bachelor of Science in Construction Systems Management. Lou joined Payne & Tompkins Design - Renovations as a Project Manager in October of 2020. He brings a deep passion for the residential building industry and strives to pour every ounce of this passion into making each customer experience special. Lou takes great pride in being able to work with the most skilled men and women in the area!
Close Up: Lou comes from a strong Italian heritage that values family time and traditions. He enjoys carrying on the traditions and values instilled in him by previous generations. In his free time, Lou enjoys spending time outdoors and is a fan of anything OSU Buckeyes and Cleveland Sports.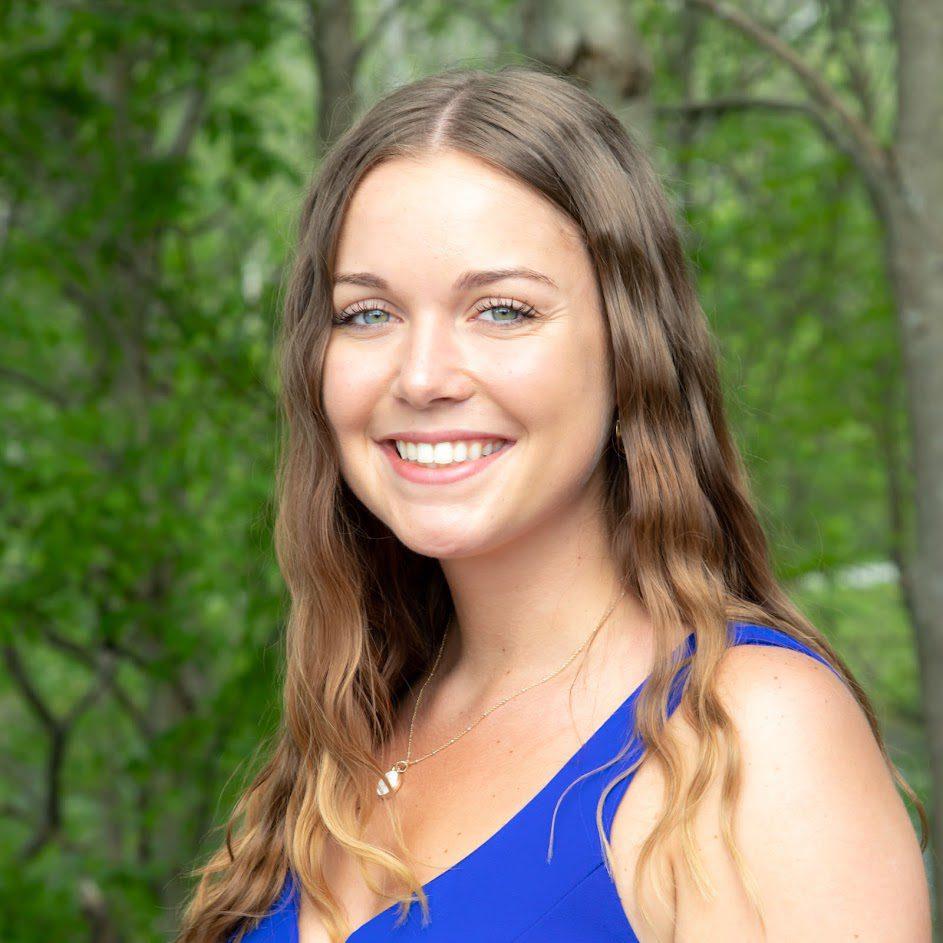 RACHEL PATTERSON
Interior Designer
Bio - Rachel Patterson
• BS in Interior Design from The Ohio State University
• CLIPP, Certified Living in Place Professional
• City Center Professional Development Coordinator for Cleveland/Akron Chapter of IIDA (International Interior Design Association)
From a design standpoint, Rachel loves the challenge of renovations. She is passionate about preserving details original to the home, while seamlessly introducing new design elements and improving the function of the space. One of the most important aspects for Rachel is incorporating the client's personal style into the design and remaining authentic to the architectural style of the home. Rachel would describe her personal style as a blend of California Casual and Organic Modern. She enjoys layering various forms, textures, and neutral colors to create a minimalist yet cozy space.
Close up: In her personal life, Rachel enjoys exploring local restaurants and wineries and trying out new recipes at home. She currently serves as the City Center Professional Development Coordinator for the Cleveland/Akron Chapter of IIDA (International Interior Design Association), which is an association passionate about supporting designers and industry affiliates by advocating for advancement in education, legislation, accreditation, and community outreach.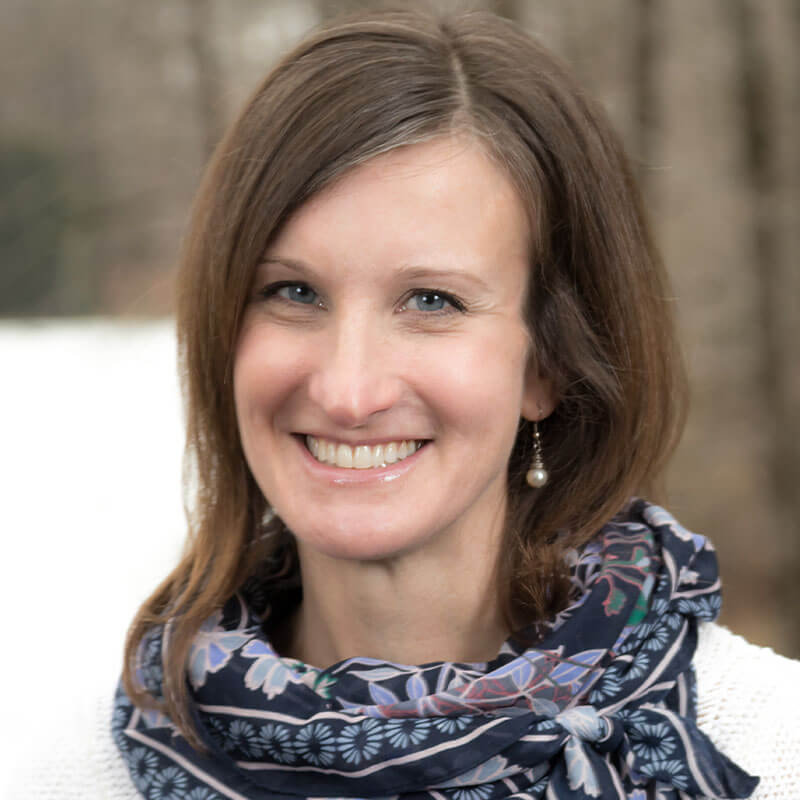 SARAH PAYNE
Procurement Specialist
Bio - Sarah Payne
• BS in Psychology from The Ohio State University
• Ohio State Scholar-Athlete
Sarah joined the Renovations team after taking time out of the workforce to be home with her young children. She has worked in both residential and commercial real estate and loves the constant energy and creativity found in renovations. She and her husband, Dave, have built or renovated four homes since their marriage in 2000, and she takes pride in helping a home reach its fullest potential.
Close Up: Sarah enjoys time in the mountains or on the water, family adventures in their Airstream, skiing, hiking, and creating art (and also repurposing old things into new things that Dave actually appreciates having in the house!) but mostly time spent with Dave, her three daughters, two dogs, family and good friends.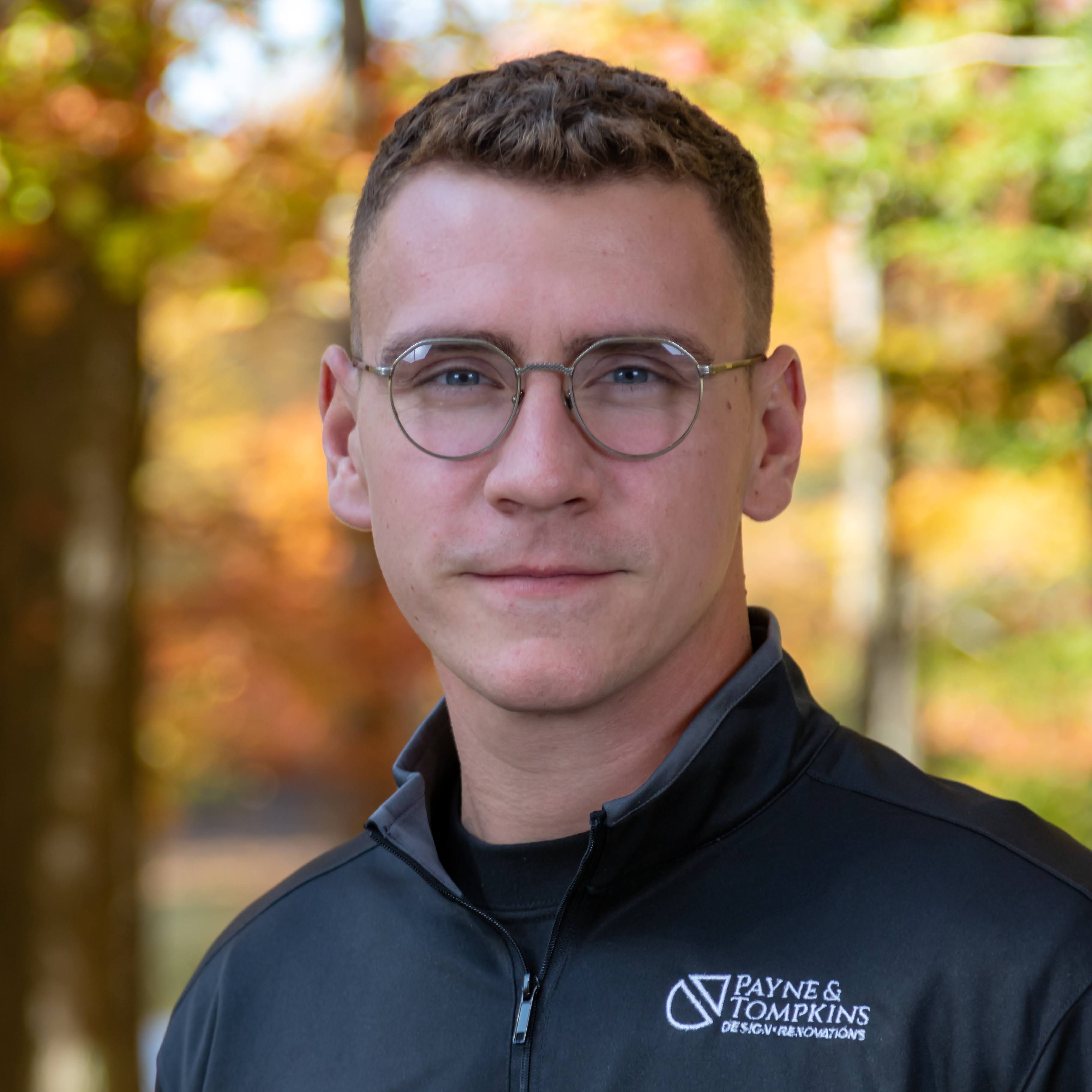 Joseph Petche
Project Manager
Bio - Joseph Petsche
Joe grew up in Mentor, Ohio and graduated from Mentor High School in 2014. After high school, Joe immediately entered the construction industry as a bricklayer with Local 16 Bricklayers & Allied Craft Workers. It was with Local 16 where Joe was able to gain valuable insight into the building and remodeling process. Working in the field as a bricklayer allowed Joe to take a hands-on role in the building process from the ground up. After several years and a career change from construction to Area Sales Manager, Joe was called back to the construction industry, this time as an Owner Operator of a landscape construction company. Joe joined the Payne & Tompkins team in September 2022, only a few short months before he and his wife Lea welcomed their first baby into the family.
Joe enjoys spending time with his family, his two golden retrievers, and cooking out with friends. In his free time, Joe often finds himself working on his to-do list around the house or helping friends and family with their projects.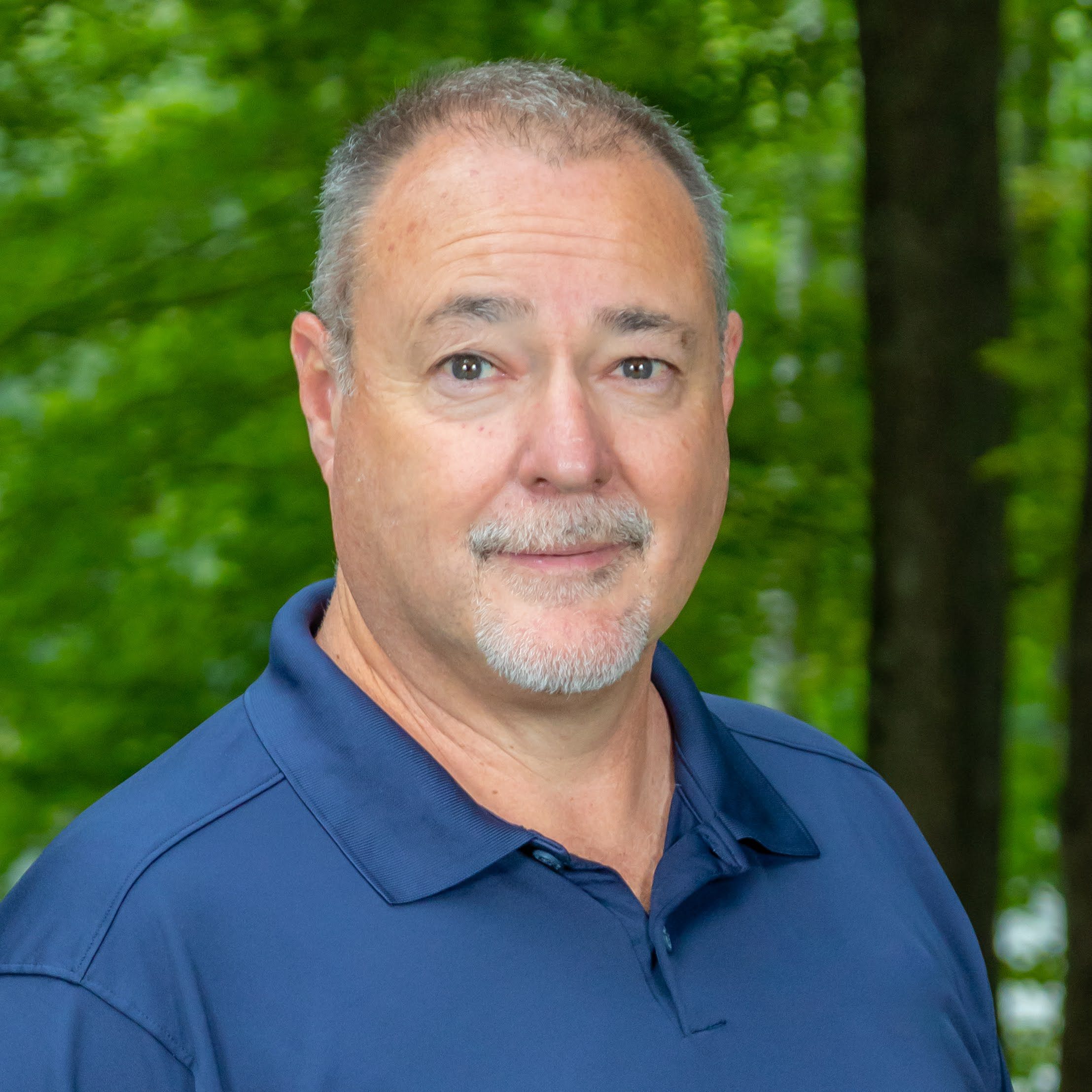 DON PHILLIPS
Production Lead
Bio - Don Phillips
Since 2007, Don has been a valued Payne Tompkins team member. When he joined the team, he brought over 3 decades of diverse experience and background in residential construction. Don has done everything from concrete work to trim carpentry to supervising multimillion-dollar projects and everything in between.
Don's building philosophy is: "People put a lot of thought and passion into improving their home and I think it's important not only to give them the result that they envisioned but allow them to enjoy the road getting there." Don uses his many years of experience and wide range of skills to reduce the stress on the homeowner so they can enjoy the process.
Close Up: Don and his wife, Debbie, grew up and created their life together in Northeast Ohio. They raised two wonderful daughters and are now first-time grandparents. Don enjoys many hobbies including woodworking, welding, and photography, but his favorite pastime is enjoying summer days on his patio with his family and friends.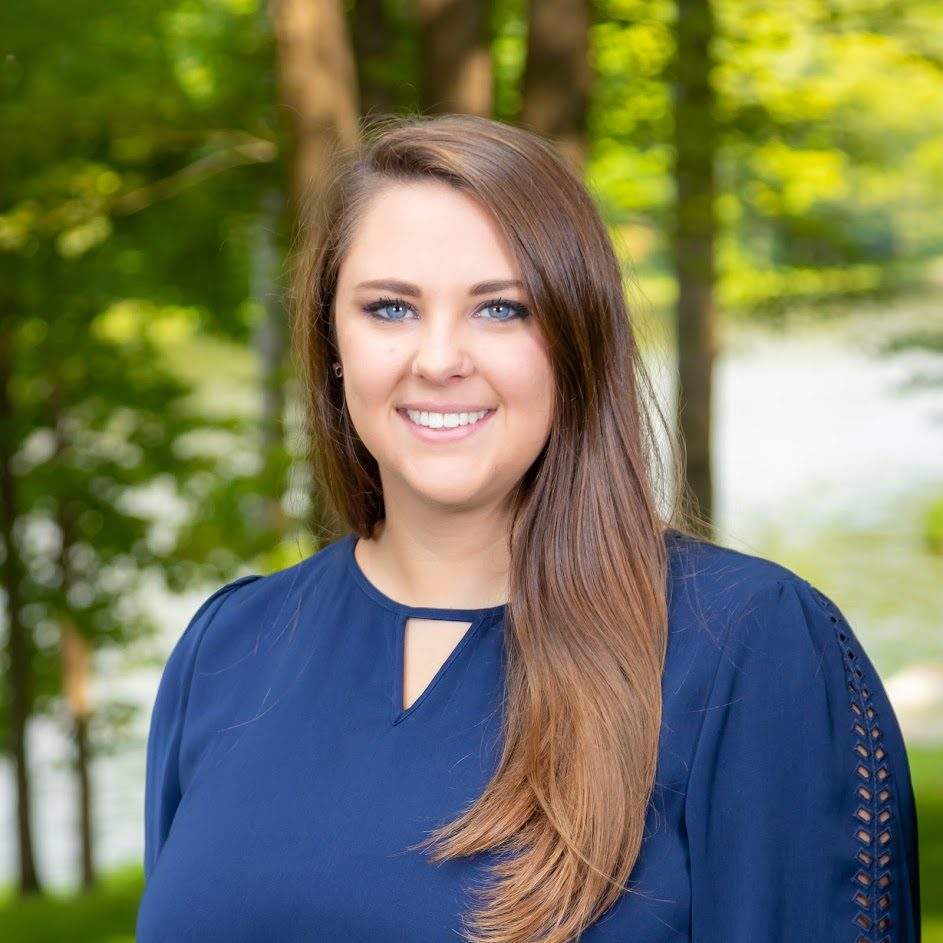 MORGAN PHILLIPS
People & Culture Manager
Bio - Morgan Phillips
BS in Psychology from Ashland University
When Morgan was a child, she moved with her older sister and parents to Bainbridge where they renovated their entire house. Her parents did all the work, after both working full time jobs. She remembers following her dad around with her own tool belt and hammer ready to help, filling nail holes and picking up loose screws. After graduating from Kenston, Morgan studied Psychology at Ashland University. She worked in corporate HR before transitioning into the construction industry.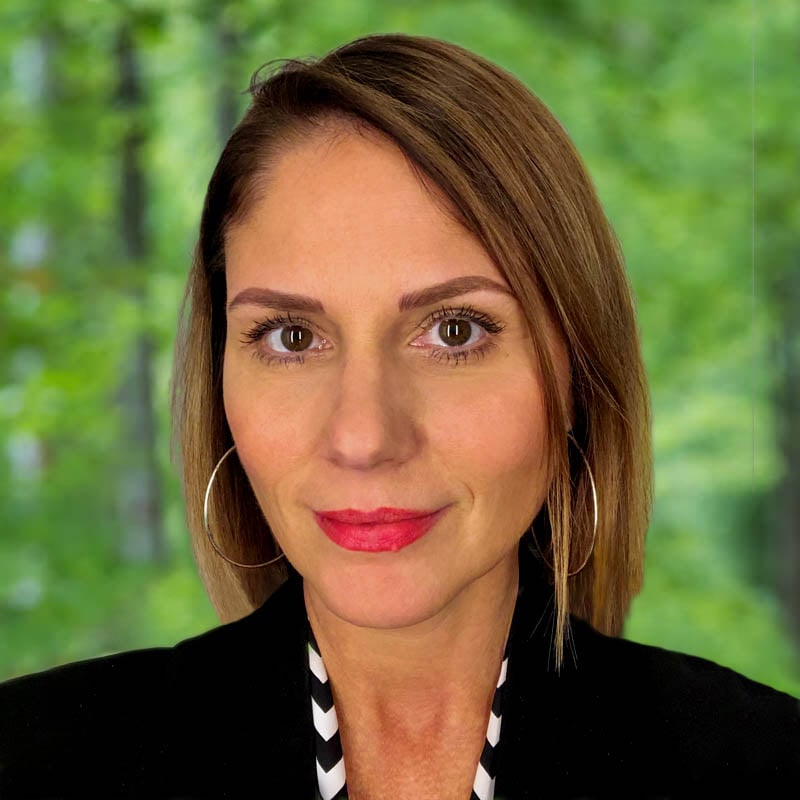 LESLIE REDDY
Senior Interior Designer
Bio - Leslie Reddy
• Past President NKBA, National Kitchen and Bath Association
• Numerous Design Awards, 2003-2018
• Numerous Cabinetry and Appliance Training Courses, 2009-2019
• BA Communications from University of Pittsburgh
With more than twenty years of experience in the interior design and construction field, Leslie offers extensive knowledge in creating interior spaces that are timeless, well thought out and beautiful. She has won numerous design awards, sat on various industry-related boards and is the past president of the Ohio State NKBA—National Kitchen and Bath Association. Leslie's unique design approach continually strives to create friendly and cohesive interior spaces that her clients invariably love. She has a special affinity for design and order, taking on the renovation process with the simple approach of "design can be like a puzzle, you start with one attribute you love, (i.e. backsplash, tile, piece of art) and build out from there."
Priding herself on the connections and friendships created with her clients over a long career, Leslie's greatest satisfaction comes from their happiness in their newly designed spaces.
Close up: Originally from Pittsburgh, Leslie often frequents home visiting her family and friends. On the weekends she enjoys dining at one of the many locally owned restaurants and wine bars with her husband Justin and friends. As for leisure, you can usually find Leslie curled up by the fire reading a good book or challenging herself on the Peleton bike—undoubtedly with either one of her dogs, Biggie or Finn, competing for the best spot to curl up next to her. Leslie also appreciates the time she can spend with her daughters either planning vacations on sunny beaches or perusing the summer markets of Cleveland Flea. Leslie is an avid board gamer and undisputed champion in Boggle and Scrabble.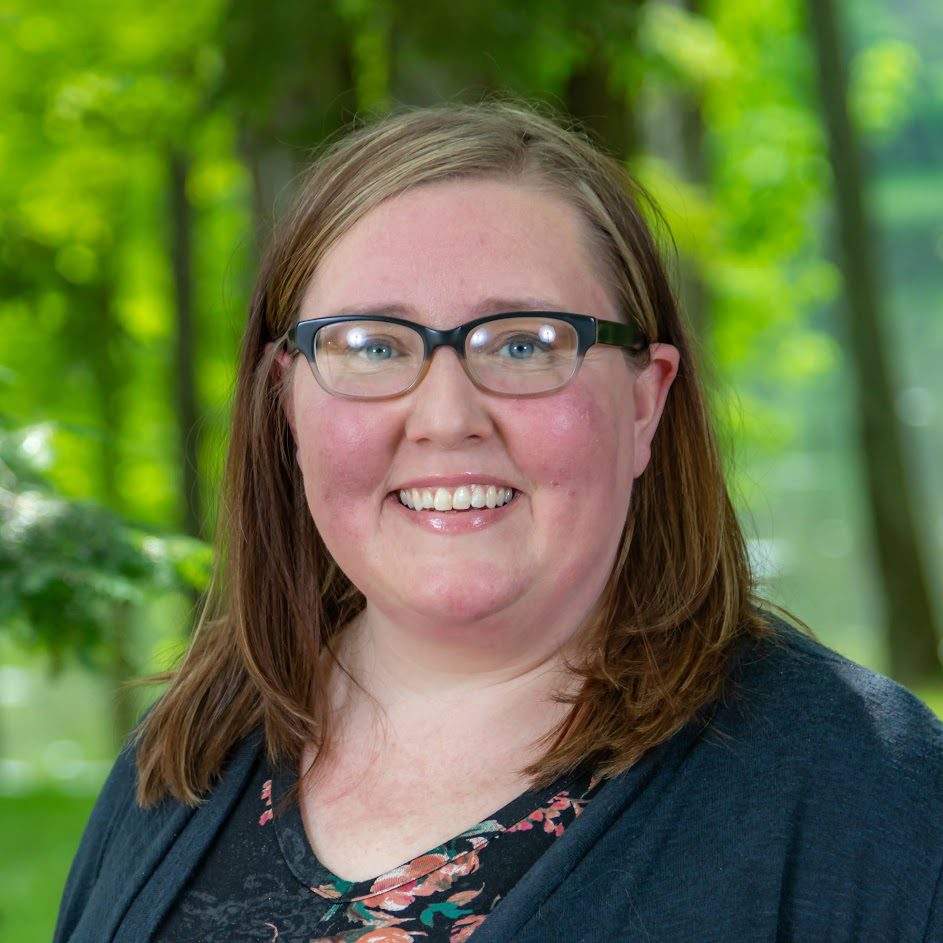 TABITHA THIRION
Executive Assistant
Bio - Tabitha Thirion
Tabitha joined Payne & Tompkins Design - Renovations in February of 2022. She is a resident of Madison, Ohio, where she was born and raised. After attending college in upstate New York, Tabitha moved to the Metro Detroit area. There she gained experience in administrative and training coordination in corporate and non-profit sectors.
Close Up: After moving back to Ohio to be closer to her "HUGE" family, Tabitha met her now husband, Justin. They enjoy spending time in the outdoors with their son, Brandon. Tabitha also volunteers as a bible study leader where she enjoys engaging, equipping, and encouraging women in her community.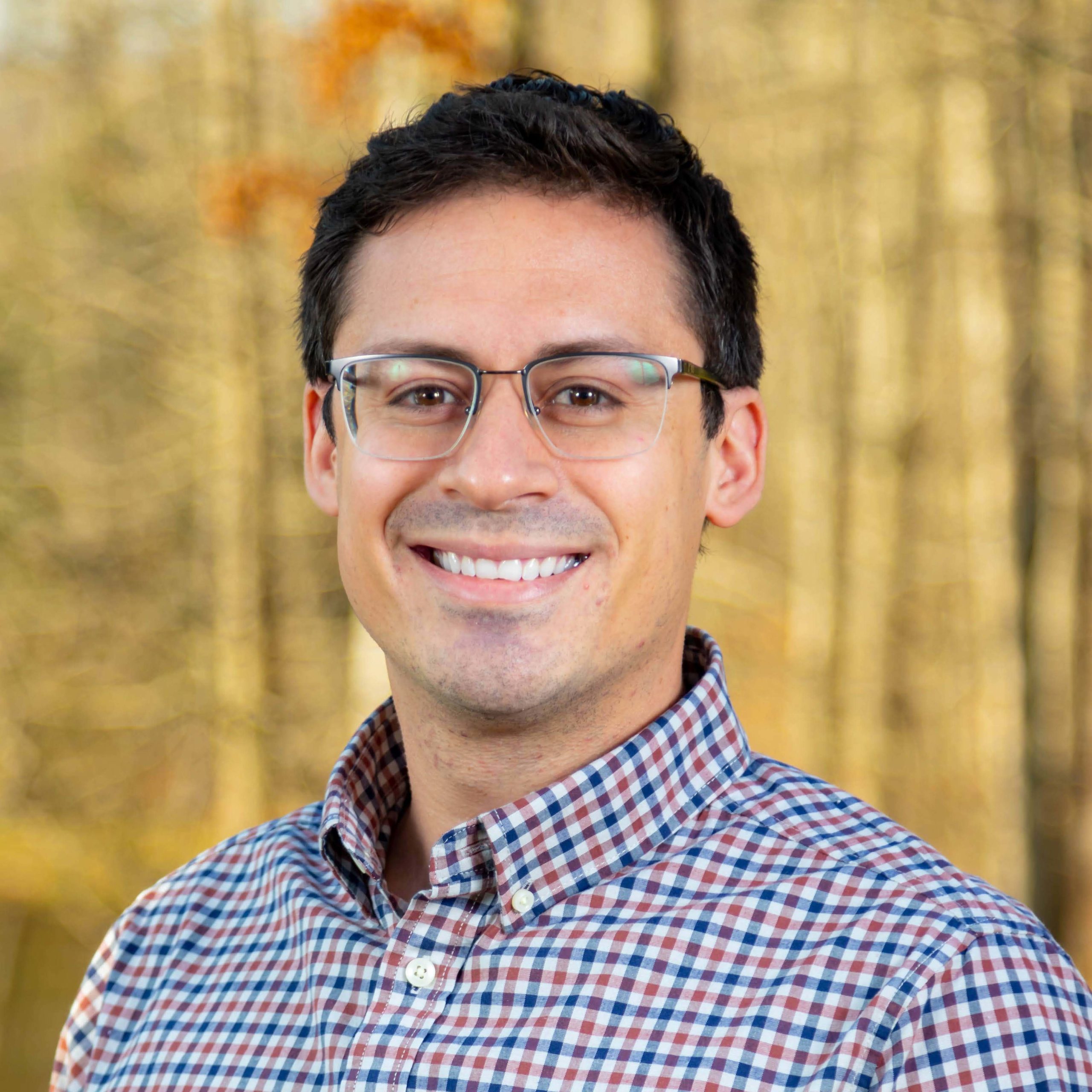 DANIEL VILLANI
Project Developer
Bio - Daniel Villani
• BA in Construction Project Management from Metropolitan State University of Denver
• AA in Liberal Arts from University of Hawaii
Daniel is originally from Cleveland, Ohio and after graduating high school he moved to Maui, Hawaii. While there, he enjoyed all that the island has to offer while working in the hospitality industry and finishing his Associate Degree from the University of Hawaii. After spending 10 years in Hawaii and meeting his wife there, they decided they were ready for their next adventure and moved to Denver, Colorado where he completed his Bachelor's Degree in Construction Project Management from Metropolitan State University of Denver. While completing his degree, he worked for the City and County of Denver as a Construction Engineer Intern. Daniel returned to Ohio to join Payne & Tompkins Design - Renovations as a Project Development Coordinator and get the opportunity to continue pursuing his passion in project management and grow in his role while learning the ins and outs of residential renovations and remodels. His attention to detail and work ethic are unparalleled and he prides himself in going the extra mile to ensure client satisfaction.
Close Up: In his free time, Daniel loves to spend time hiking with his wife, Magali, and dog, Duncan as well as traveling to new places. They are expecting a new addition to the family with a baby boy on the way coming in March 2021 and are thrilled to embark on this new adventure!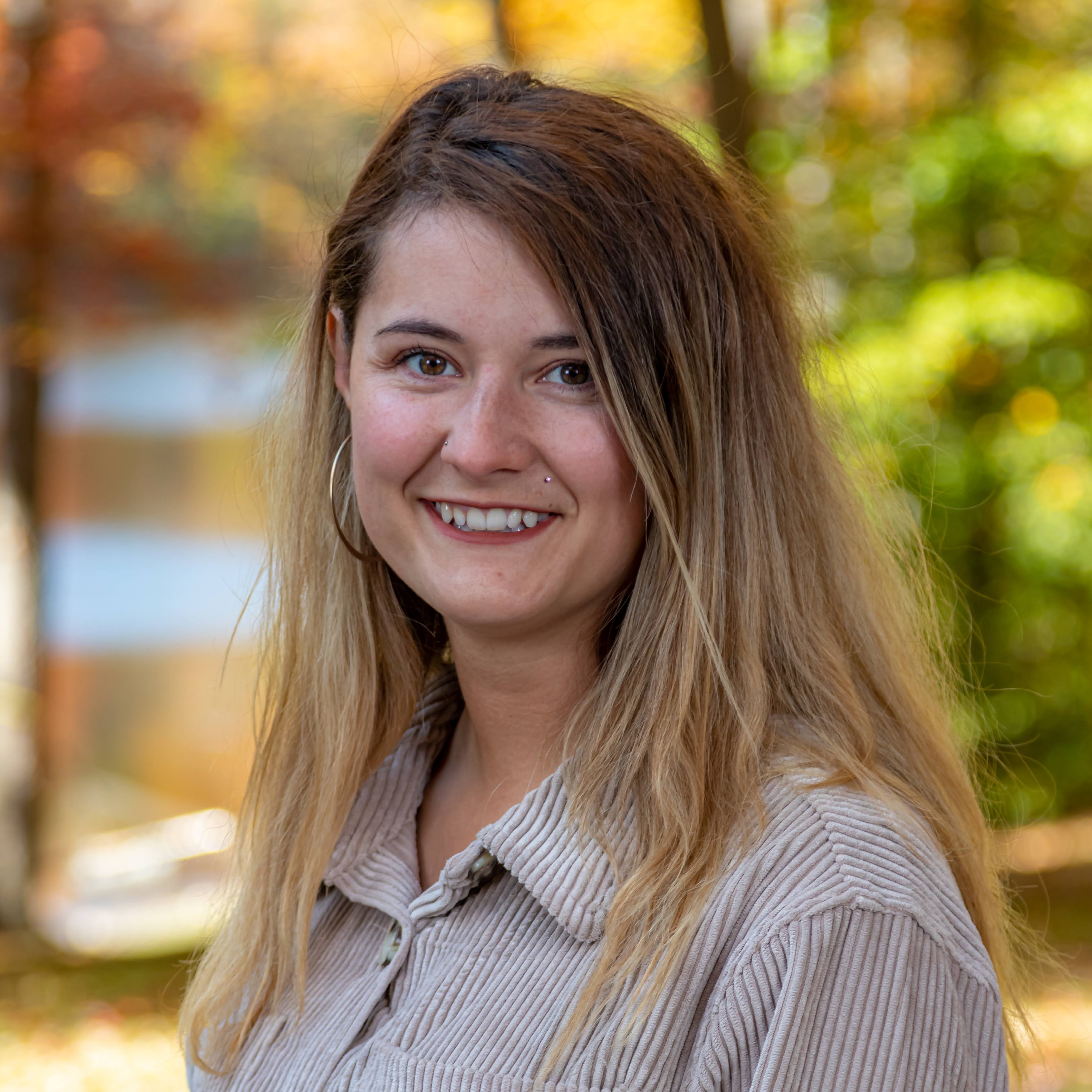 Shelby Wilkins
Junior Interior Designer
Bio - Shelby Wilkins
• BS in Interior Design from Bowling Green State University
• AS in Entrepreneurship from Owens Community College
• LEED AP, Leadership in Energy and Environmental Design Accredited Professional
Shelby has been working in the design industry for nearly 8+ years. Becoming an interior designer has been a dream of hers since she was young. Growing up with parents who built and designed their own home, it impacted and shaped Shelby's future. Trained in both residential and commercial design, Shelby prefers residential; this is because it is a more personal experience, and she loves to connect and design for each of her clients needs. Her personal style would be defined as modern Boehme with a traditional twist. She is a risk taker with color splash and enjoys mixing old and new styles for a comfortable, relaxed look. Her favorite aspect of design is to create spaces that give purpose and are aesthetically pleasing – dual functionality is key!
Shelby and her fiancé, Riley, moved to Cleveland from Port Clinton and Fayette, OH. They met in college while studying interior design and architecture. They have two large fur babies named Otis and Merle. Otis is a great Dane and Merle is a bloodhound. During the pandemic, Shelby achieved her YTT-200 level yoga certification; she can now teach others the tools to calm the mind and feel aligned. Shelby is currently working on achieving her real estate license, as she is obsessed with all aspects of homes and design. Lastly, you can catch Shelby exploring or traveling outdoors, or snuggled up on the couch with a good book in hand.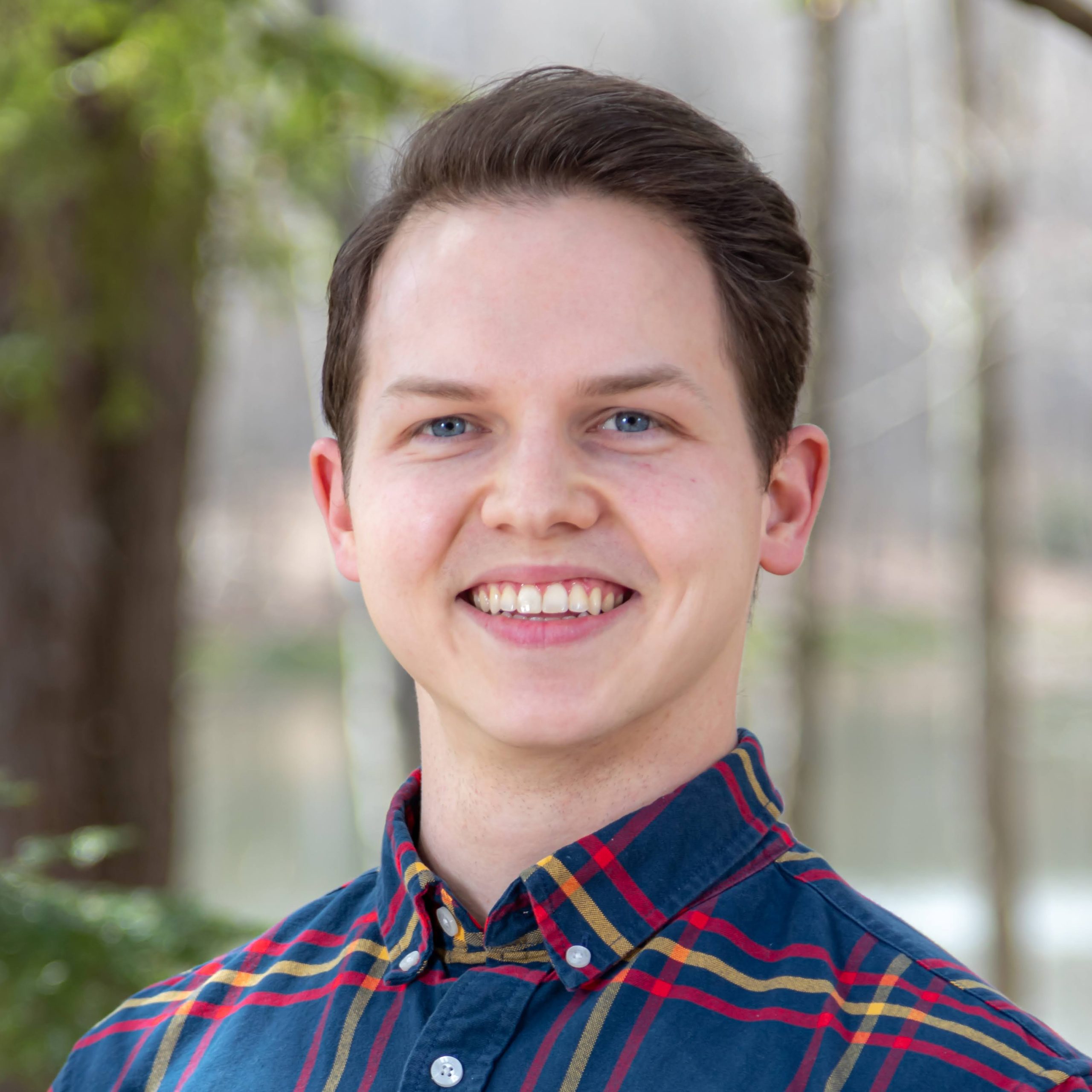 ERIC WRIGHT
Project Engineer
Bio - Eric Wright
Eric has always gravitated toward residential design because of the important role a home plays in the lives of those living within it and the personal impact the design process has on the daily lives of the clients. After some time away from working in high end residential design exploring high performance and mechanical design, Eric joined the Payne & Tompkins Design Renovations team to focus on his passion for residential design and helping clients see the opportunities in their home and make their dream home a reality.
Close Up: Eric is an avid traveler, outdoor adventurer, weekend woodworker and aspiring amateur golfer. When he is not in the office, you are likely to find him in his garage workshop honing his woodworking skills or outside taking in the natural scenery with his wife McKenzie and chocolate lab Filson.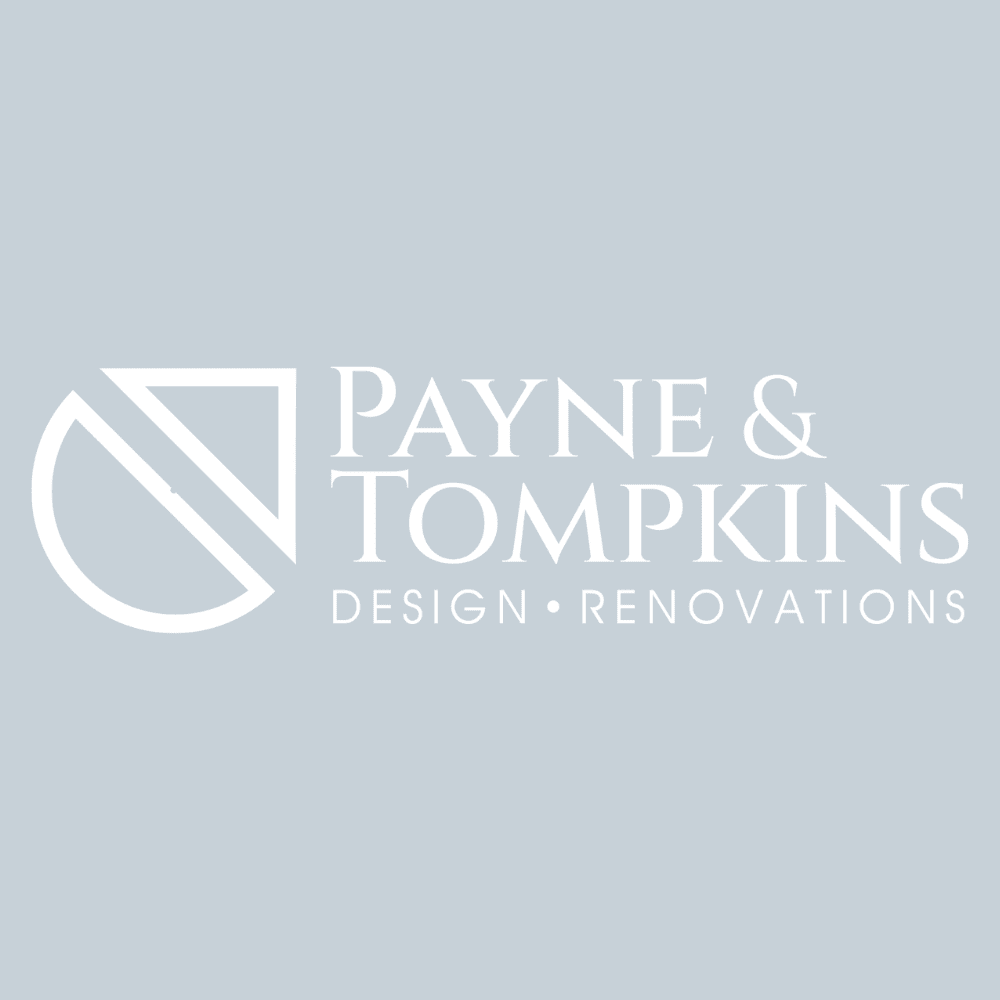 Nick Croyle
Project Developer
Bio - Nick Croyle
BA in Architecture from Ball State University's College of Architecture & Planning
Nick is stoked to join the Payne & Tompkins team pursuing his love for residential design. Trained as an Architect at Ball State University, Nick has spent the last 10 years in Chicago in commercial and industrial design-build construction. He recently relocated to Northeast Ohio with his wife and two children. Nick enjoys tackling new hobbies, creating with his hands, spending time outdoors with mother nature, and Op art. In his spare time, Nick is living out his dream of being a wind junkie: kiteboarding the Great Lakes and beyond.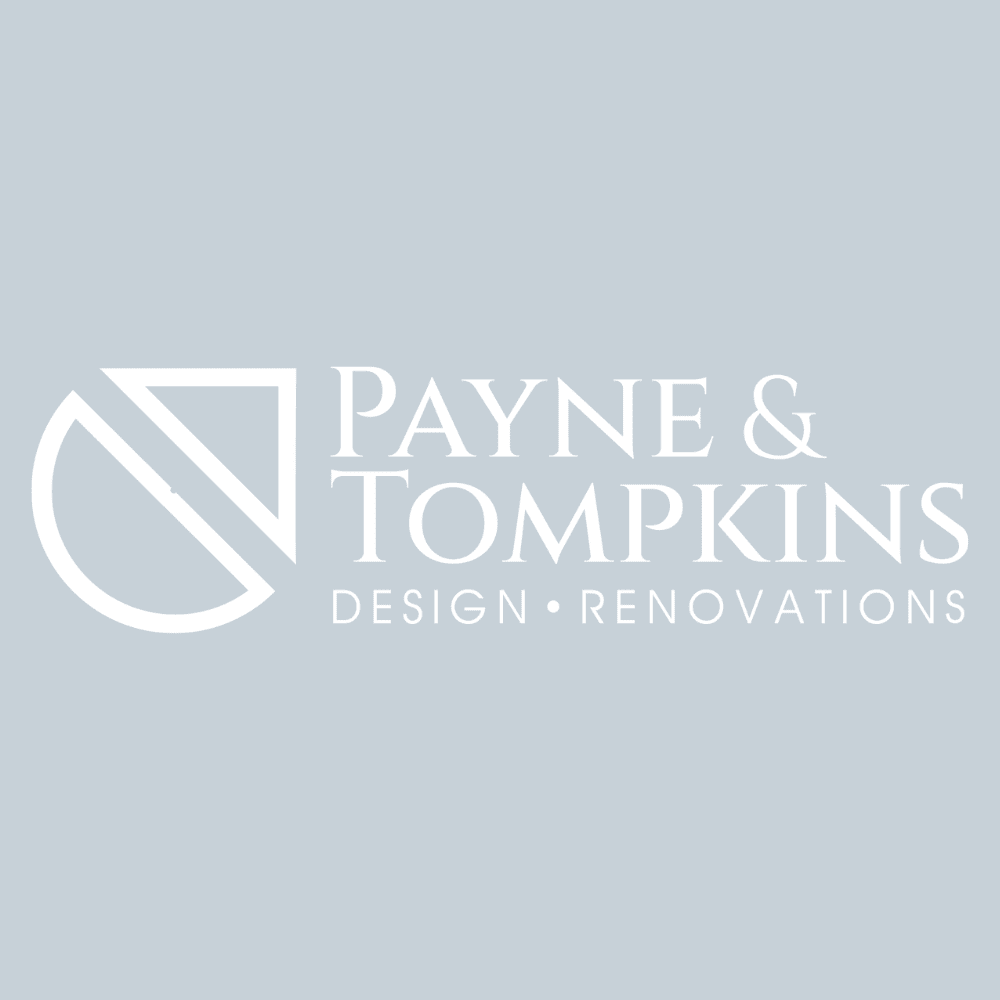 Mike Dragar
Division Manager
Bio - Mike Dragar
Mike Dragar is a lifelong Clevelander and currently resides in Chesterland, OH with his wife, Jessica, and two young children. Mike graduated from Bowling Green State University in 2005 with a degree in Construction Management. He has over 15 years of experience in residential construction in various roles including project management and estimating. In his spare time Mike enjoys spending time with his wife and children, traveling, playing golf, and following The Ohio State Buckeyes, Cleveland Browns, Guardians, and Cavaliers.