Your bathroom should be a place of respite, a place with plenty of room to get ready for the day, and a place that leaves you feeling calmed at the end of the night. Your guest bath, even with its small footprint, should give your guests everything they need and in excellent style. Old fixtures, stained grout, dated finishes, and amenities that are just okay simply won't do anymore. Update your bathroom, or bathrooms, to suit your style, with the latest amenities, stylish lighting and fixtures, and even a new layout.
Payne & Tompkins Design + Renovations offers Cleveland area homeowners a process many don't expect, and it's centered around collaboration and care. This is, after all, your most important investment, so we take every step necessary to keep your vision, your needs, and your priorities in focus. With our full-service firm structure, you're getting the benefits of in-house designers and a professional team that works seamlessly to deliver a remodel that's completely you.
Many homeowners in Northeast Ohio have questions when starting to consider a remodel of any kind. Here are a few of the most common questions homeowners have from the start about a bathroom remodel.
What Do I Need to Know Before Remodeling your Cleveland area Bathroom?
The bathroom is one of the most product-heavy rooms in the house and a lot of decisions will go into the design of this space. Tile, countertops, fixtures, lighting, cabinets, layout, features, and color palette will all be decided in your design meetings. These decisions can take quite a bit of time if you're not prepared. Make the process easier on yourself by researching these aspects before your meeting. Gather ideas online or in magazines that include materials and colors so that your designer will have a great understanding of your design goals from the start.
There are more features that can go into the bathroom than ever before. For the primary bathroom, consider what you'd like your bathroom to do for you. For the most relaxing and invigorating at-home spa experience, consider a steam shower, a sound bath freestanding tub, heated floors, and several lighting options to change the mood. Let your designer know how you'd like to use your space and they will point you in the right direction.
How Long Does a Bathroom Remodel Take?
Bathroom remodels can take anywhere from a few weeks to a few months, but will largely depend on your circumstances. What is the current condition of your bathroom? How complex is the project? Is there damage or worn structural materials that will need to be assessed, like subflooring, plumbing, and wiring? To get the best idea of how long your unique bathroom remodel could take, contact us for a consultation and we'd be more than happy to understand your project and give you the best idea of an expected timeline.
How Much Should I Budget for a Bathroom Remodel in ohio?
The industry standard for a bathroom remodel budget depends on your home's current value. Budget from 5% to 10% of your home's value and you'll avoid under and overspending to get the best return on investment (ROI) for your project.
Where your bathroom will fall in that range will depend on the size, type, and current condition of the bathroom. A primary, or master, bathroom will fall at the top of this range whereas a half bath will fall on the lower end. So, if your home is currently worth $1M, expect your bathroom remodeling budget to be from $50,000 to $100,000 in Cleveland, Ohio.
Of course, there are always exceptions to the rule! Extensive water damage, a particularly outdated bathroom, or an exceptionally drastic change in the layout will cause your bathroom remodel cost to go beyond the standard 10%. The finishes and amenities you choose will also set your cost higher than the average. Incorporating smart features, a steam shower, in-floor radiant heating, and high-end finishes will bring higher costs but also an increased quality of life.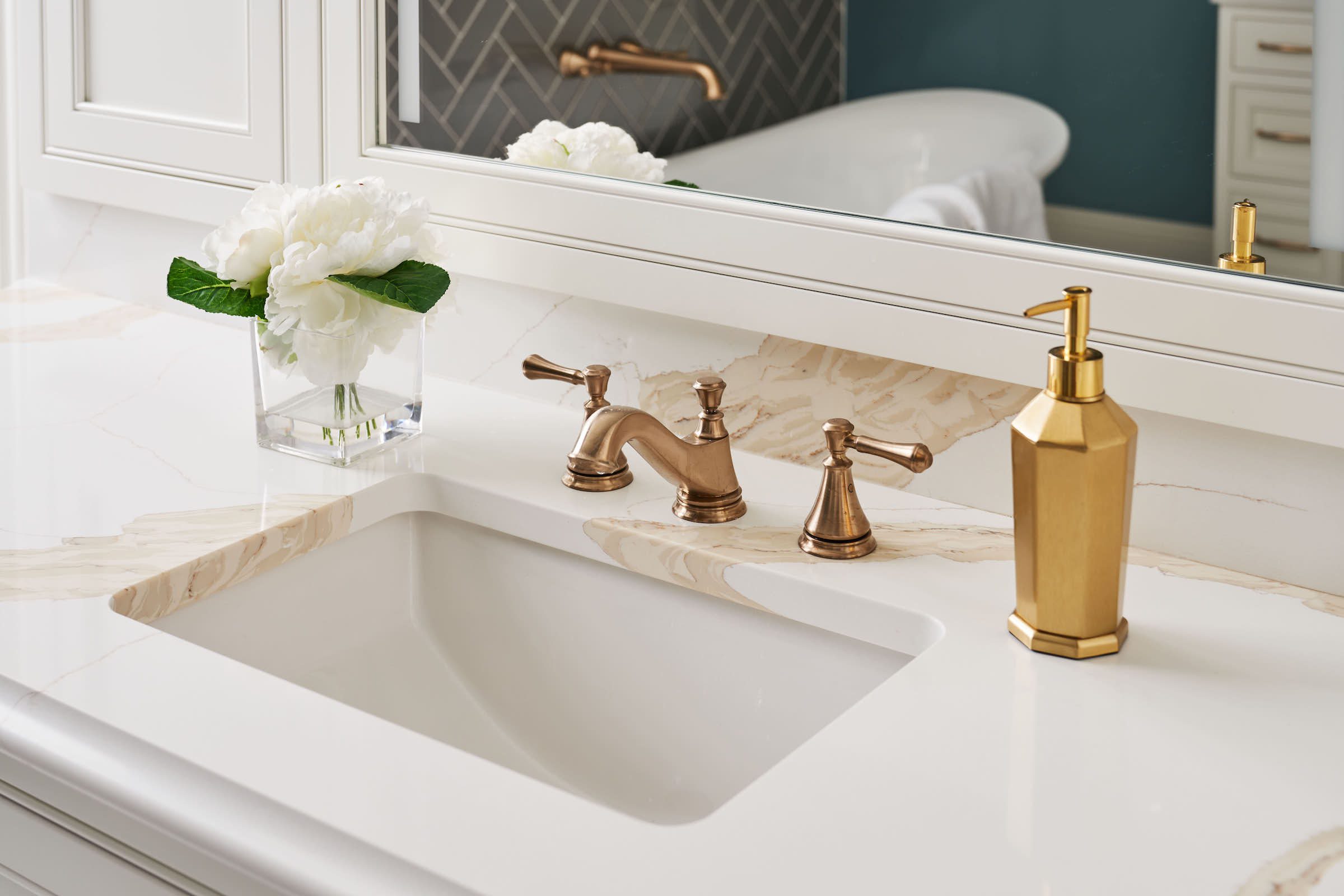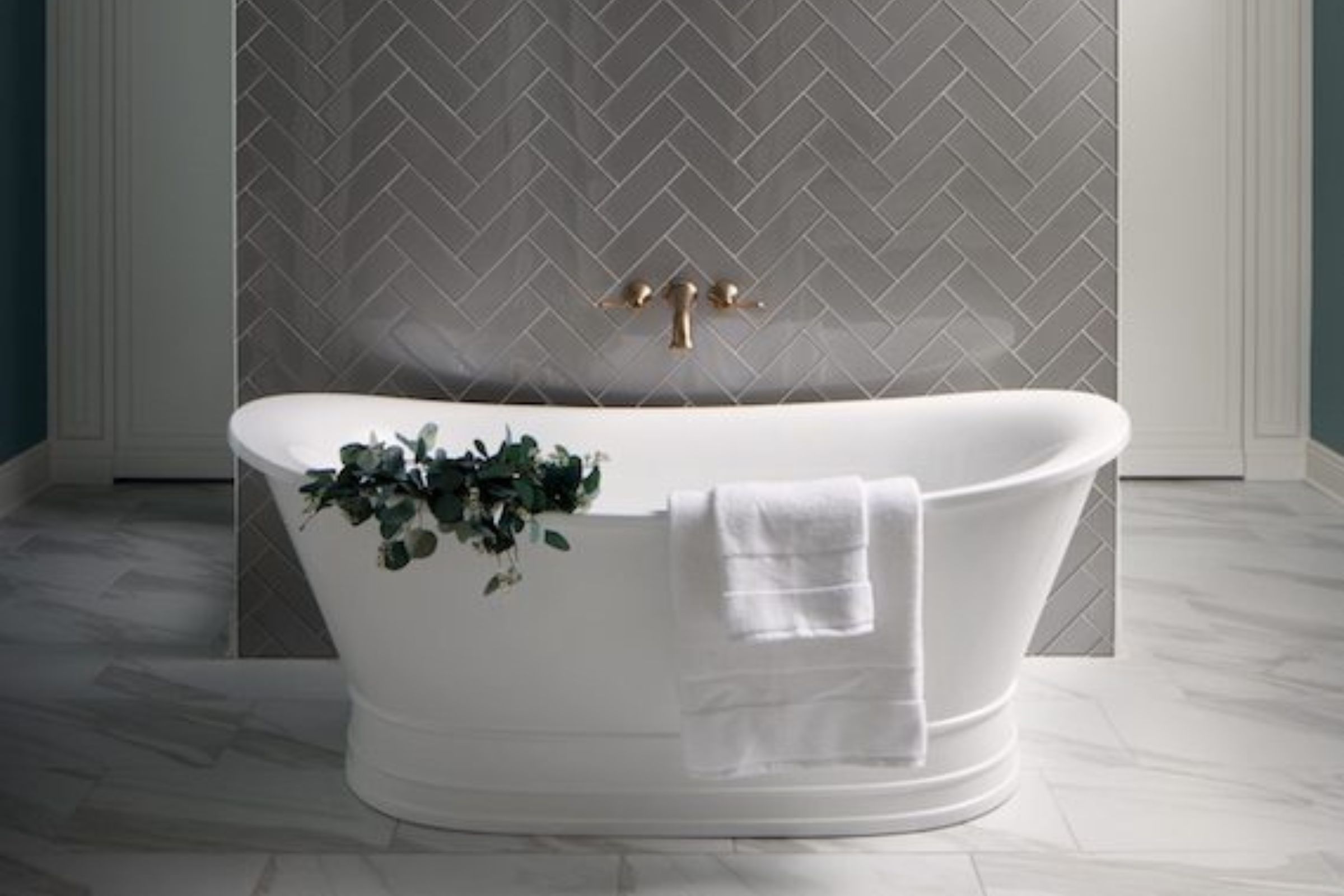 Let's Plan Your Cleveland Bathroom Remodel Together
At Payne & Tompkins, we're dedicated to learning about both your project and your family. Knowing who uses the space helps us to guide the project in the right direction so that when the job is complete, your space feels unique to you, just as it should. Contact us to schedule a consultation to find out if our experience and skill are a great fit for your bathroom remodel.