What is Design Build?
When you're ready to remodel your Cleveland home, you have choices as to how you'd like your remodel to be managed: the design-build method and the design-bid-build method.
Design-build is a full-service delivery method that offers every stage under one roof, from design through construction. The design-bid-build method requires hiring an architect, seeking bids for your design, then hiring a builder based on their proposed bid. Many homeowners are familiar with design-bid-build, but there is still a bit of mystery, and even skepticism, around design-build.
What Is Design-Build?
The design-build project delivery method offers the ease of hiring one firm to complete your remodel from start to finish. Design-build firms have in-house architects, designers, project managers, contractors, and carpenters all under one roof. During the process, your design team and builder will work collaboratively to create your custom design, within your budget and with more efficiency and transparency.
The design-build method is built around creating a more seamless experience for the homeowner, with one point of contact and a team with established processes and lines of communication, requiring less effort from the homeowner and more accountability from your design-build team.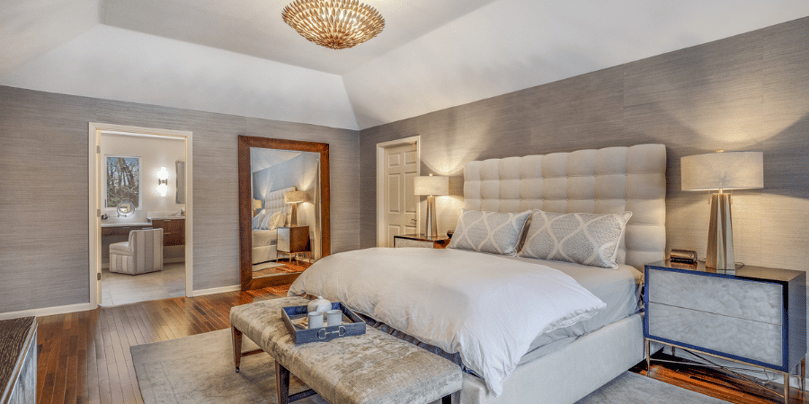 What Are the Advantages of Design-Build?
With all of the services and team members within one entity, you will get everything you need for your home remodel to be a success: project design, plan development, permitting, product selection, construction, and your warranty. What benefits can you enjoy when you choose design-build?
1. A Streamlined Process
Design-build simplifies the remodeling process. You will only need to hire one firm to complete your design and construction, reducing the time you'll need to research, interview, and decide on a remodeling professional. Even if an issue arises during your project, the design-build team is better equipped to problem-solve efficiently. The designer and contractor are working together with your design goals as the central focus the entire time. Designing your remodel, obtaining permits, ordering materials, scheduling, and project supervision are all handled by your dedicated team.
2. Efficient Communication
With every professional on your remodeling team having an established communication system already in place, you'll enjoy the benefit of little to no miscommunication due to unfamiliar professional styles. When an architect and a contractor are working together for the first time, you'll likely experience miscommunication and possibly some friction. Regular, transparent, and honest communication is standard in the design-build method, aids to mitigate mistakes from miscommunication, and maintains focus on what's important: the success of your project.
As for your personal point of contact, working with a single entity means you won't have to be the conduit between two separate firms and will only have one point of contact. This results in less frequent communication that's also much more efficient. With a construction management program, all of your project communication, schedule creation, daily site logs, and documentation is in one place where you will have 24/7 access. Track progress, ask questions, voice concerns, and share files all in one place.
3. Early Collaboration
With the design-bid-build method, you're most likely going to work with an architect to create your design, then bring in a contractor once it's complete and you've accepted a bid. This method is wrought with the possibility of error. An architect won't have as much up-to-date industry knowledge for pricing products, building materials, and labor as a contractor. Your design may also not be feasible in some aspects due to a number of structural or contextual factors.
With design-build, your architect/designer and builder are working together from the very beginning, each bringing to the process their own specific and complementary industry knowledge. Your design, therefore, is much more likely to be within your budget and meet your design needs without endless back-and-forth and compromise. The design-build method allows the designer and builder to collaborate to be certain that your design is feasible, within your budget, and that the labor and materials are priced accurately.
4. Keeping Your Budget Intact
Early collaboration within the design-build method for your remodel gives you more control over your budget. As your designer creates your plans, your builder will be able to inform the costs in real-time, rather than after the design is complete. Your builder will also be able to offer cost-saving alternatives that work within your budget while still accomplishing your design goals.
With the design-bid-build method, your builder isn't part of the design process. When you choose the lowest bid to complete your remodel, the bid could be based on incomplete design information, causing an increased final cost to fulfill your design vision with the quality of finishes and features you want.
On the other hand, the design-build method offers more accurate pricing based on your design that was created collaboratively. Any change to your cost after the design is finalized will only come from a change order if you've changed your mind about a finish or design detail you've chosen. Otherwise, your cost from the beginning will be your cost in the end.
5. A Single Point of Accountability
When you're working with one entity for the entirety of your project, you will have one point of accountability. A design error or incorrect material ordered is the responsibility of the design-build firm. No finger-pointing or having to trace back who created the error means the problem can be resolved more quickly and efficiently. Your timeline will stay on track and your budget intact.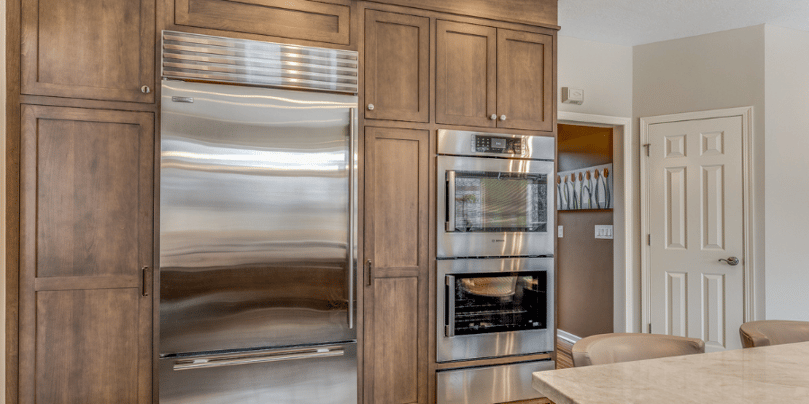 Experience the Ease of the Design-Build Process
With so many benefits of working with a design-build team, it's a wonder why homeowners would choose to go any other way. At Payne & Tompkins Design + Renovations we understand the value design-build can bring to a client's project. Our in-house designers have created award-winning designs that clients absolutely love. We prioritize the client's vision and bring to every project a completely tailored experience. To learn more about our proven process that will make your remodeling project in Northeast Ohio a remarkable success, contact us to schedule a consultation.