5 Outdated Furniture Trends in 2023
It's time to update your Cleveland home by saying goodbye to the outdated trends of 2023. Make way for more personalized trends to make your house feel more like a home. What are the outdated furniture trends of 2023? Find out what they are and what styles are replacing them to refresh your Cleveland area home.
1. Farmhouse Décor
For over 20 years, the farmhouse trend has had a grip on interior design. However, in 2023, designers and homeowners in Cleveland are ready to move away from the barnhouse chic to more sophisticated and curated designs that mix eras and styles with grace.
What is considered a 'farmhouse' exactly? Think barn doors, traditional running subway tile, white everything, and distressed wood. At first, the farmhouse trend felt authentic and welcoming, with worn surfaces, cheeky signs, galvanized aluminum accents, and shiplap galore. Now, however, it's become predictable and inauthentic for its over-commercialization.
Further, the farmhouse aesthetic doesn't blend well with other styles. If you want to add a modern sofa in a bold color, it would confuse the design of the entire room. It essentially kept homeowners trapped in a singular design style. Farmhouse is finally being edged out by curated rooms that reflect a homeowner's personal style with color, patterns, thoughtfully-selected furniture, lighting, drapes, and more.
Bottomline, if your home is not farmhouse style or an authentic farmhouse, steer clear of farmhouse decor.
2. Light Wood Everything
Light wood tones, including white-washed natural wood, dominated the farmhouse style as well. This isn't to say that light wood tones don't still have a place here and there, but we see a move to incorporate more medium and dark wood tones in 2023, especially in solid wood furniture.
More personalized spaces and an appreciation for vintage finds and heritage furniture in 2023 are partly why darker natural wood is making a comeback. Vintage side tables, chairs, dressers, and dining tables are overwhelmingly in darker or medium tones. Balancing these medium-to-dark pieces with lighter shades of green and brown helps to lighten the visual heaviness of these pieces and bring out their charm.
Using light wood and white across an entire space, or even your entire home, can feel light and airy, but the unintended downside is a space that lacks the needed personality. To keep your living room feeling light while adding personality and color, use white on your walls but mix it up with a rich emerald green sofa, a restored side chair in an interesting pattern, and a Persian rug. Look to your interior designer to strategically place vintage mirrors to bounce light around the space as well. If you're remodeling your home, work with your Cleveland area designer to add more natural light with additional windows.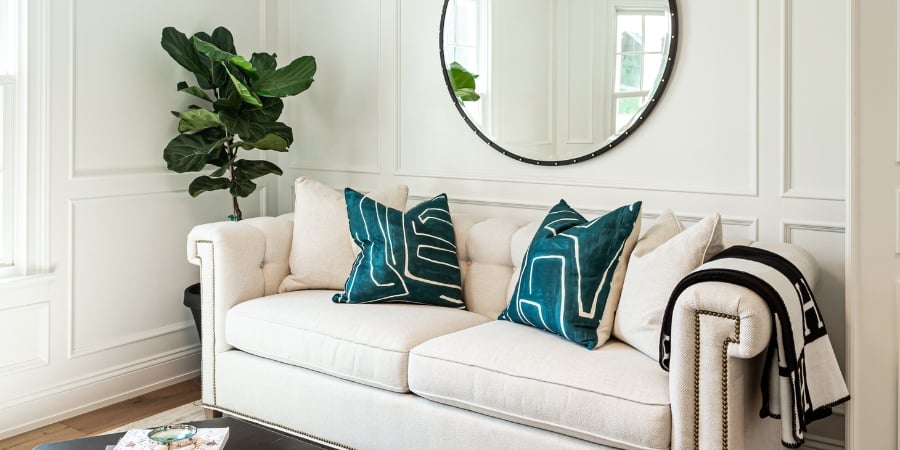 3. Monochromatic Neutrals
By now, you're likely seeing a trend on this list of 2023 outdated trends. The decades-long dependence on monochromatic neutrals is coming to an end. Blanketing a room in different shades of the same neutral color simply lacks a personal touch. What was once thought of as a calming aesthetic is now feeling sort of stifling and devoid of character.
As with other outdated trends in 2023, we're really excited to see a lean into more dynamic spaces with splashes of jewel tones, textures, patterns, and furniture and décor from different eras and styles to create personalized interiors.
4. Industrial Furniture
Like the other outdated trends for 2023, industrial furniture had its time in the sun, and now we're moving into a warmer, more welcoming aesthetic. Industrial pieces, like farmhouse décor, are difficult to mix with other design styles.
Another reason industrial furniture is going out of style is our overall move toward sophisticated interiors. Industrial furniture was popular for its cool factor and nod to city-centric style. In 2023, however, we're looking forward to seeing a cool factor in contemporary pieces that blend well with vintage art deco furniture and high-end pieces that will have a longer shelf life.
Industrial furniture also suffers the same issue as another outdated trend: monochromatic neutrals. These pieces tend to come in worn reclaimed wood with black, stainless, or bronze metal components, with little variation. Replace your industrial furniture pieces that have their own individual character and see your interiors come alive with warmth and style.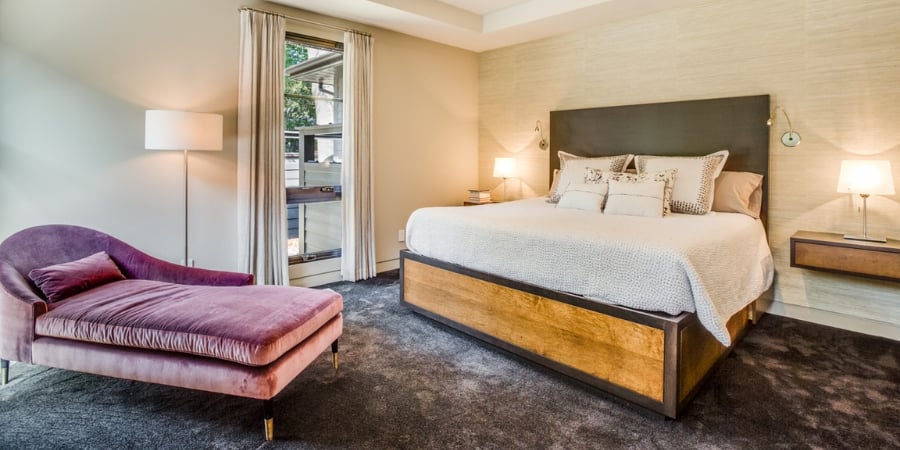 5. Matching Furniture Sets
Matching furniture sets have been on their way out for a while, but it's time to give a final goodbye in 2023. Matching bedroom sets, living room sets, and even dining sets are rapidly being replaced with individual pieces that each add to a room's overall story. When everything looks the same, it could make a room pretty boring. Each room in your home should feel authentic and reflect your personal style.
Choose darker wooden dining chairs with upholstered seats to go with your dining table in a medium tone with wood-turned legs. These designs are timeless and make this gathering space feel special. In the bedroom, go for an upholstered bedframe, side tables in the same size and similar wood tone but different styles, and a patterned armchair that corresponds–but doesn't match–your bedding.
How to Update Your Home and Replace Outdated Trends in 2023
Removing outdated trends from your Cleveland area home can be exhilarating and overwhelming. How do you create a cohesive look using a variety of colors, wood tones, and styles? Your first step is contacting a designer that will take the time to get to know your tastes and create a design that's both on-trend and personal.
Payne & Tompkins Design - Renovations offers clients the whole package. You'll get to experience the ease and care a full-service team can provide. With award-winning designs, expert craft, and an earnest focus on your design goals, Payne & Tompkins Design - Renovations will deliver a complete remodel and design that feels authentic to you. Contact us today to schedule a consultation and let's refresh your home's style.